The Walkman series is not dead - in fact with two new phones that were just announced it's as alive as ever. Meet the Sony Ericsson Spiro and Zylo. Both are sliders with excellent sound and social networking integration to cater to the younger crowd.
The Sony Ericsson Zylo is an audiophiles dream - it supports the HD FLAC audio format, a high-quality lossless audio codec. Unlike the MP3 and AAC audio codecs this one doesn't reduce the audio quality and delivers the best sonic experience with the proprietary Clear Audio technology.
The Sony Ericsson Zylo is a slider measuring 103 x 52 x 11.5 (16) mm and weighing 115 g. It is 3G enabled with dual-band HSPA but there's also quad-band GSM/GPRS/EDGE for world-wide connectivity. The Zylo's got a 2.6" TFT screen with QVGA resolution and scratch-resistant surface.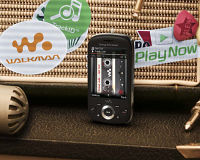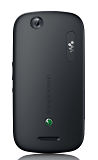 More shots of the Sony Ericsson Zylo
The Zylo packs a 3.2MP camera and of course the defining feature of the line - the well-known Walkman player with gesture controls (like Shake Control). There's a microSD card slot for cards up to 16GB for your music collection and the music player supports MP3, AAC and WMA as well as FLAC. The Sony Ericsson Zylo also offers social networking integration (Facebook, Twitter) and also Bluetooth and FM Radio.
The other Walkman for today is the Sony Ericsson Spiro - it's a compact slider at 92 x 48 x 16.75 mm and weighs 90 grams. It's a dual-band GSM/GPRS/EDGE phone with a 2.2" QVGA TFT screen and a 2MP camera.
The Sony Ericsson Spiro has a memory card slot for microSD cards up to 16GB and a 3.5mm audio jack. It supports the two most popular audio codecs - MP3 and AAC through the Walkman player of course.
The Sony Ericsson Spiro spec sheet also lists an FM radio, social networking integration (Facebook, Twitter) and microUSB connectivity.
The Sony Ericsson Zylo will be available in the third quarter of 2010 in select markets in Black jazz, Silver Cha-Cha and Pink swing. The Sony Ericsson Spiro will come out in Q3 of 2010 too and it will be available in Black contrast, Pink sunset, Green spring and Black stealth colors.
s
what do you the sliding wire SE zylo is bad,it's mean this mobile is broken when we use the slidding for next month
a
my spiro is so good..but why I can't set the theme for this phone ??
e
whay my zaylo ,, cannot connect internet ?? hurm =( plzz help mee ...
ADVERTISEMENTS