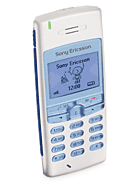 s
I was about to forget just how stupid some people can be! For them brain is an auxiliary thing. They can't put their 0.01G F*ckin head to think a little bit. What is the use of a phone that is twice as big, twice as heavy, twice as expensive and 10 times uglier than this phone for example..though it has digital camera& camcorder. I will never use my phone for digital imaging..cuz i have my digital camera which has MUCH better quality and it is very,very small(LIGHTER THAN 7650 ANYHOW). If i really want BIG color screen, games, apz, and much more i can get myself a hp jornada at a lower price than 6650 (for example).
But..this is just another example of what greedy bastards the nokia fans are.
PS I don't seem to recall which was the first trully PORTABLE color phone...was it t68..hmm ..i don't know!Gush, middle finger for nokia!
?
Yeah, Let's talk about Nokia-Samsung fans- Stupid and colorful cell phone users HEHEHE
?
because it is new and modern, and something new is regularly difficult to be accepted at the first sight. and according to someone using masterpices of shits like nokia, samsung ; this phone looks like remote. oh, that show how stupid n's fans are
O
Is it true that sony-ericsson has only the 5,4% of the world market and if the things going to be worst ericsson will stop producing phones??That doesn't mean that sony will stop too.
M
Hey, how about some real info 'bout this cell? Does it have phone memory? Ringtone composer? Polyphonic?
?
Sony ericsson your losing it.
Take a leaf out of NOKIA'S book get the coulour screens get the digital camera's, Camcorders. And make your phone's 3 Fu*king G.
K
The T100 is small in size and gives a glimpse of the new industrial design that is coming from Sony Ericsson. Preliminary consumer research findings have been very positive, with comments such as "right in fashion" and "looks more expensive than it is". The phone is presented in three contemporary colorings, Icy Blue, Gentle Gold and Fresh White. The T100's dimensions are 99 x 43.5 x 17.7 mm and weighs 75 grams. It has up to 4.5 hours of talk time and up to 200 hours (more than 8 days) of stand-by time.

The handset has been developed mainly for the low-price segment and offers consumers EMS-messaging with pictures, sound and animations, and mobile Internet browsing with WAP. It features an extensive gallery with 30 pictures, 15 animations and 10 sounds, which can be sent and there are 10 SMS templates for often used messages.

Developed for GSM 900/1800 networks, the T100, and T102 for Mainland China, will be available in Eastern Europe, the Middle East, Africa, Latin America and Asia/Pacific. The phone will be introduced in some Western Europe markets during Q1 2003, and during the same time period there will be a GSM 850/1900 version for the Americas.
(Source: www.celelar-news.com)



Total of 552 user reviews and opinions for Sony Ericsson T100.