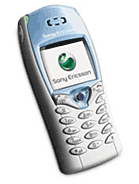 M
Good Phone, But who on earth is willing to pay so much for something that would devalue by almost half in another 2 years time and also the technology will also be obsolete.
J
The answer to this phone is the philips fisio820, so take a good look at that phone because philips is the only direct concurrent of the ericsson.
m
Dear sir,

I want to buy your Mobile phone so, can you please send me the complete rates of the Mobiles alongwith their Photos.
I shall be very thankful to you

Mani
Total of 731 user reviews and opinions for Sony Ericsson T68i.