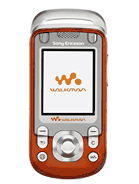 o
hey man of course keep ur 6670 that is a symbian smart phone with add on memory so it has limitless memo and this is a non smart phone with 256 mb. Go for this only if u r a big music fan and want to listen to some high quality music when on the move
S
does anyone know how much it will cost , coz if its really cheap like SE said than ill get it and also keep the 6670
S
o ya thats true but 6670 plays in mono , but i dont really have alot of songs in mp3 format ,and i think 80 songs at 256kbps will be fine for me , and i really think the blue version will be kool , anyway does anyone know how much it will cost since its so "affordable"
b
do not compare that model to Nokia 6670, it's quite a different phone. I'm sure it will be cheaper, 2 times cheaper than Nokia. but it's better. radio with rds, small dimensions, many amount memory. good choise!


J
Aww, sick design. Stick to a 750i if you have one. Many bad points except for the large amt of memory. Com'on sony ercicson, you can do better, gogogo!
u
6670 wont have a memory limit, so if your not bothered about the 256mb maxium memory is about erm 80 songs?

But i like the orange design better, wonder whats the blue version like XD
S
man this phone looks really really kool and i want to get it but i have a nokia 6670, which one do u guys think is better, should i stick with 6670 or should i get this phone??
e
Yea ok a lot of music with 256 mb space no card slot? They kiddin rite? come onnnnn
u
y isnt it a nokia fone.... this cell wud have been awesome.. if it had symbian os(or ne other os),memory card slot,3g,n better display like dat of s700i.... then i wud have bought dis fone... but now im eagerly waiting for n91...it rocks... ne ways wot do u guys think....
u
Whats the diff between W550 and W600? Apart from the colours available in this model.
d
as i am a dj ,i am a great lover of songs ... and as this phone has rocking spearers .. can load mp3 songs n it seams to be affordable too so as it is relised i will get my self one n do expect u to get one for u !!!!!!!!!!!!;)
F
It's gonna be great, shame i got N-Gage :(
i hope it's as good as it seems to be
Total of 2414 user reviews and opinions for Sony Ericsson W550.