Mediocre camera
On the hardware side of things, the Sony Ericsson W8 has a 3 megapixel camera module for a maximum image resolution of 2048 x 1536 pixels. Sadly, there is neither autofocus nor flash.
The camera interface is as simple as it gets with three buttons in total. There is a camera/camcorder switch, a gallery button and scene mode. The four available scene presets include twilight, sports, beach/snow and, of course auto.
You can enable geotagging, which is the most advanced feature available. You'll have to go all the way to Settings / Sony Ericsson / Camera to find that option though, it's not available in the camera app itself.
This is certainly one of the most basic camera interfaces on the market but we guess Sony Ericsson thought users wouldn't need much more and would prefer simplicity to functionality. In the end, it all comes down to the image quality, so let's see.
The image quality turned out to be disappointing. The aggressive noise reduction smudges fine detail and the white balance could've been better too.







Sony Ericsson W8 camera samples
Anyway, looked at on the phone's 3-incher the photos look nice, which is what matters for some.
Photo compare
The Sony Ericsson W8 enters our Photo Compare Tool to join the 3.2MP lineup. The tool's page will give you enough info on how to use it and what to look for.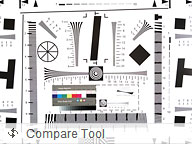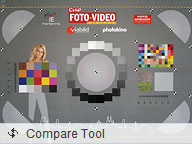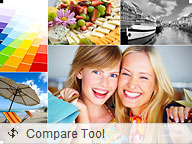 Sony Ericsson W8 in our Photo Compare Tool
The Sony Ericsson W8 isn't the best even in its own class, but it's not among the worst 3 megapixel sharpshooters either. Then again no one really expected it to set the world alight with its camera so its probably good enough.
Video recording maxes out at VGA
Video recording on the W8 goes as high as VGA resolution which, needless to say, is far from impressive. At least the framerate is a good 30 fps and consistent enough.
The interface of the camcorder is similar to the one on the still camera, except that there are even fewer settings. You can set the video quality, turn the video light on and off and that's that.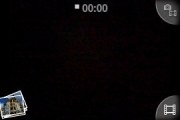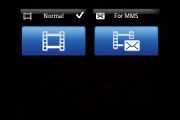 The camcorder UI
Videos are rendered in 3gp format suggesting lower bitrate, which in turn leads to some compression artifacts. Videos also suffers from the lack of detail so they aren't too nice to watch on a computer screen.
Here's an untouched VGA video clip for download.