A phone like no other or a quick-fix Cyber-shot Walkman mongrel trying to pass off as a hip novelty - you can call the Sony Ericsson W902 whatever you like, but it will still be the best cameraphone among music phones. The 5 megapixel auto focus camera opens a new chapter in the Walkman book, while everything else about the W902 walks and talks multimedia. Based on the excellent Sony Ericsson feature phone interface, you get all sorts of treats like the top-of-the-line Media Center with screen auto rotation, Shake control and SensMe.
There may be hardly anything else to wish for in a feature phone, though GPS and Wi-Fi in the latest Walkmans might make the W902 stumble a bit. But it still has a special place booked in the hearts of brand loyal fans who are no longer forced to choose between imaging and music, Walkman and Cyber-shot.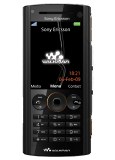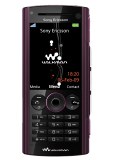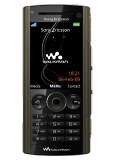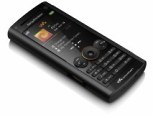 Sony Ericsson W902 official photos
Key Features:
Quad-band GSM and 3G with HSDPA support
2.2" 256K-color vibrant TFT display of QVGA resolution
5 megapixel auto-focus camera with LED flash and cell ID geotagging
Dedicated external music keys
Bluetooth (with A2DP) and USB v2.0
Accelerometer sensor for display auto-rotate
25MB of internal memory and M2 memory card slot (8GB card included)
Walkman 3.0 music player with Shake control and SenseMe
FM radio with RDS
Multi-tasking support
Smart dialing
Comfortable keypad
Main disadvantages:
Smallish screen
Images suffer excessive sharpening and purple fringing
Poor video recording capabilities
No lens cover
No office document viewer
Shaky battery cover
Walkman button and Shake control implementation not user friendly
It's been a while since the Sony Ericsson W902 was released on the market and though we had a little preview out pretty much before everyone else, we somehow managed to miss a dedicated detailed review of this promising chap in the hectic winter months of 2008. Well, it's time to sort that and now that we secured a fully retail-ready Sony Ericsson W902, we are more than happy to take it out for a spin.
So let's take a look at where the W902 currently stands on the market taking into account the pretty capable competition as well.
The Sony Ericsson W902 currently retails online at the rather steep contract-free price of around 300-350 euro (or 400 US dollars). At a similar price (or a little less than that) you can probably also opt for the Samsung M7500 Emporio Armani. Its flashy night effects, Armani branding, dedicated music keys, and 3.5mm audio jack will get it noticed as a potential alternative.
Despite its music slant, the Armani is part of another market segment and is some features (and megapixels) short of the W902. Both are stylish gadgets with an ear for music so in the end it's a matter of priorities.
Amazingly, you can get the quite capable Sony Ericsson C902 Cyber-shot for around 100 euro less than the W902. It's got a nice slide-up camera cover, a bunch of touch-sensitive camera shortcuts and pretty similar multimedia capabilities.
Another trim and slim 5 megapixel sharpshooter is Samsung F480. It makes up for the missing music features with a large touchscreen display and superb image quality.
When it comes to music, Nokia's XpressMusic just can't be ignored. The latest touchscreen Nokia 5800 costs about the same as the Sony Ericsson W902. The camera performance on the 5800 sucks, but it offers a touch-based user interface, Symbian OS, GPS, Wi-Fi and really great audio quality. The huge screen, VGA video recording and the 3.5mm audio jack don't make things for the W902 either.
Having said all that, we should point out that when you buy a Walkman phone, you don't just buy the hardware, but one of the best user experiences for a feature phone. The Sony Ericsson W902 is surely heavily overpriced right now, but once it settles at a more reasonable price tag, it will be a great buy.
Meet us on the next page, where we'll go through its looks, handling and ergonomics.
M
I can't believe you're not playing with me--that was so hpeflul.
K
You've hit the ball out the park! Inrcedilbe!
j
i think u should buy g900 it has wifi and support up to 8gb.It is a smartphone but it can lag at certain time .A phone where does not cost much