Update: We've already previewed the three new Walkmans in flesh so feel free to jump to our Sony Ericsson Walkman roundup right after you finish off here.
Celebrating the Walkman-seriеs third birthday, Sony Ericsson revealed three new Walkman phones today, along with a new set of music accessories. The Sony Ericsson W902, W595 and W302 weren't really the best kept secret, as their live photos leaked a week ago but still we enjoy finally meeting them officially. Along with these new Walkmans Sony Ericsson introduced three sets of headphones, three new wireless stereo speakers and a phone case.
Sony Ericsson W902
Sony Ericsson W902 is the most feature-packed among the new devices, coming with a 5 megapixel autofocus camera with a LED flash and hardware music keys. It has a 262K color 2.2" QVGA TFT display and 25MB of built-in memory. Quite as expected, Sony Ericsson W902 will also feature an 8GB M2 memory card in its retail package to extend the available storage.
The 3G and HSDPA-enabled W902 measures 110 x 49 x 11.7mm and weighs 99.8 grams. The FM radio with RDS and stereo Bluetooth (A2DP) come to compliment the music capabilities of the quad-band W902.
The Sony Ericsson W902 will also offer auto screen rotation thanks to the built-in accelerometer and image geotagging. Since it doesn't have a GPS receiver, the geotagging feature will rely on cell towers to approximate your location.
The Sony Ericsson W902 will be available in Volcanic Black, Wine Red and Earth Green versions from Q4 of 2008.
Sony Ericsson W595
Sony Ericsson W595 comes next in line sporting quad-band GSM support and 3G with HSDPA. The slider also boasts a 3 megapixel camera that unfortunately has no autofocus. The display will be a 2.2" one of QVGA resolution, capable of showing up to 262K colors.
The usual suspects - Bluetooth (with A2DP), USB (through Sony Ericsson's proprietary port) and FM radio with RDS are all on board Sony Ericsson W595. A 2GB M2 memory card will come in the retail package to extend the 40MB of built-in memory.
The color versions of the Sony Ericsson W595 are Active Blue, Cosmopolitan White, Jungle Grey and Lava Black. The handset will be released in Q4 of 2008.
Sony Ericsson W302
The Sony Ericsson W302 is the final phone of the announcement. Coming in the bar form factor the W302 will be the most affordable among the new Walkmans and will sport the most modest feature pack. Itsports a 176 x 220 pixel 262K color TFT display and a 2 megapixel snapper.
There is also no 3G on the W302 but luckily the sweet quad-band GSM with EDGE support is left intact. FM radio with RDS, USB and stereo Bluetooth are some of the other features included. The built-in memory will be 20MB and there will be a M2 slot for expanding it.
Sony Ericsson W302 will be as compact as 100 x 46 x 10.5 mm and will weigh merely 78g. It will be available in n Midnight Black and Sparkling White and will hit the shelves in Q4 2008.
Accessories
Along with the phones a couple of nice accessories were also unveiled today. MBS-400 and MPS-100 are portable wireless stereo speakers which look rather nice. The MBS-200 sports the same design as the MBS-400 but is only a single speaker.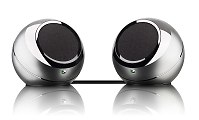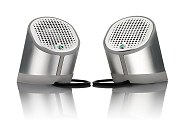 The newly announced MBS-200, MBS-400 and MPS-100 wireless speakers
The three pairs of headphones announced include the wireless HBH-IS800, the noise-cancelling HPM-88 and the designed for a more active lifestyle HPM-66.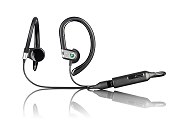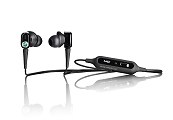 The HBH-IS800, HPM-66 and HPM-88 handsfree sets introduced today
The final bit of Sony Ericsson craftsmanship revealed today is the IPC-40 phone case.
?
how to restart my sony ericsson w302 phone?
u
yer, how much is this phone on pay as you talk ??
u
how much is it here in the phil.?
ADVERTISEMENTS