Although we've heard no word of the Sony Ericsson Xperia Arc S in stores, we've spotted it on one online retailer's website and no doubt it'll start cropping up elsewhere soon.
The Arc S is an uprated version of Sony Ericsson's previous flagship the Arc. The key difference being the improved 1.4GHz processor (compared to the Arc's 1GHz). Beyond that the S is effectively the same device but that's not a bad thing.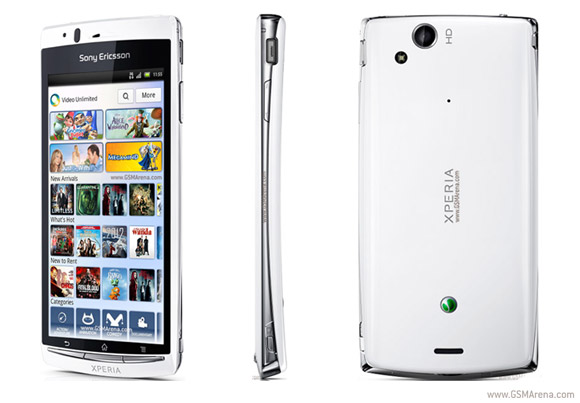 Highlights include the top-notch 4.2" LCD with Sony's BRAVIA engine to really make it 'pop'. There's 512MB of RAM, an 8MP camera capable of 720p HD video at 30fps with continuous auto-focus and a new 3D sweep panorama mode, a feature previously reserved for the likes of Sony Cybershot cameras like the TX-9. The most impressive thing about the sweep being that it creates a 3D image using the S' single lens camera. Also we should add that we've checked with SE personally and the same feature should be coming to Arc users in the not too distant future so there should be no bad blood between Arc and arc S users.
The Arc S will be available in Pure White , Gloss Black , Misty Silver , Midnight Blue and Sakura Pink and if you want one now, check out the source link and have $528.50 spare. Still unsure, check out our coverage of the original Arc here to get an idea of what you could be picking up.
Update: Although we have no confirmed date yet, mobile carrier Three will definitely be getting the Xperia arc S, alongside Sony Ericsson's Live with Walkman. Thanks to Ahmed for this one.
m
want to buy one of the xperia arc. any assistance?
?
i'm planning to buy xperia arc s, but is it worth buying b'coz it dosen't have front camera "NO VIDEO CALLING"
s
there is only one is missing front camera
ADVERTISEMENTS