A new experience
Sony Ericsson XPERIA X1 review: A new experience

Messaging
The Sony Ericsson Xperia X1 handles SMS, MMS and email. SMS and MMS share an inbox and a message editor. Thumb scrolling is enabled in the inboxes and longer messages.
As of Windows 6.1, users enjoy threaded SMS, so you can be sure you get that feature on the X1.
The email inbox holds no surprises to experienced WinMo users.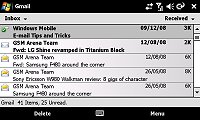 Email inbox of the Sony Ericsson XPERIA X1
As to input options, the XPERIA boasts a full QWERTY keyboard, which is covered in the hardware section of this review. The standard WinMo on-screen keyboard is at hand too. And we do mean standard. You can switch between small and large keys but even "large" keys are not big enough (stylus, anyone?).
Strangely when you switch to landscape mode the keyboard stays the same. Instead of being stretched accordingly, it just sits in between two large chunks of unused space. This however is not such a big deal when you have a hardware keyboard that is easier to use anyway.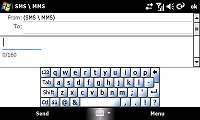 On-screen keyboard (large keys)
The XPERIA X1 also supports handwriting recognition if that is how you prefer to type your messages. Anyway we cannot see any of those input methods (or any other 3rd party solutions for that matter) beating the hardware keyboard.
Image galleries benefit from the high-res screen
The Sony Ericsson X1 comes with the Pictures & Videos application, which is the standard WinMo issue and is a real let down in terms of user-friendliness.
When viewing an image you can zoom in and a mini-map appears so you can use it to navigate around the image. There are also basic image-editing options, such as rotate, crop and auto-correct.
The Windows Image gallery falls quite short of the Sony Ericsson own application, which is launched from the Media Xperience panel. The panel itself takes after the Media Center we've seen and appreciated across a range of Sony Ericsson feature phones.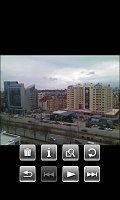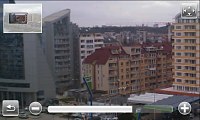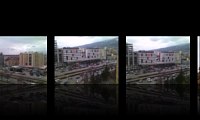 The Sony Ericsson Media Xperience panel image gallery is really nice
The high-res display is also more than welcome when browsing pictures on the Sony Ericsson XPERIA X1. Thanks to the WVGA resolution you can see more detail on the screen than any other handset out there (except for the HTC Touch HD of course).