Larger than life
Sony Ericsson XPERIA X10 review: Larger than life

Organizer is good, Office document viewing enabled
The Sony Ericsson XPERIA X10 comes with a nicely stocked organizer and that includes a document viewer, which sometimes gets left out on Androids.
The document viewer in question is Quickoffice and it has support for viewing document files (Word, Excel, PowerPoint and PDF, including the Office 2007 versions). For editing, you will need to get the paid app.
The large, high-resolution screen makes reading documents a very comfortable task and the Snapdragon CPU makes panning blazing fast.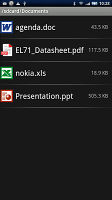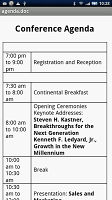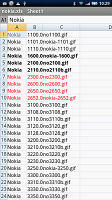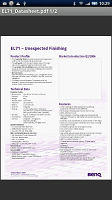 Quickoffice enables you to view Office documents on XPERIA X10
The doc viewer integrates with the Gmail app, which makes viewing attachments a cinch. You can't download them to the phone's internal memory however. Attaching all kinds of files is possible though.
The calendar has four different types of view - daily, weekly, monthly and agenda view. Adding a new event is quick and easy, and you can also set an alarm to act as a reminder.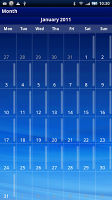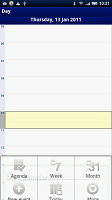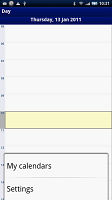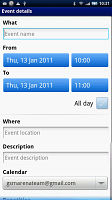 The organizer centerpiece - the calendar
Agenda view shows a list of all the calendar entries from the recent past to the near future. It's a very handy tool when you need to check your appointments for the next few days.
There is a calculator aboard, but this one is an improvement over the stock calculator. It is nicely touch optimized and has some advanced functions (square root, trigonometric functions, etc.).
The Sony Ericsson XPERIA X10 also features an alarm clock application, which allows a lot of alarms to be set, each with its own start time and repeat pattern.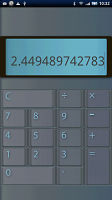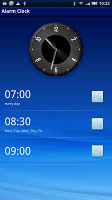 The Calculator and the Alarm clock app
The YouTube app has a simple interface that lets you browse and view videos. It's there to make up for the lack of Flash support in the browser.
In case you somehow end up on the desktop version of the YouTube site, you will be offered to view the video in the YouTube app instead. Of course, Flash on the web is much more than just YouTube, but the YouTube app is better than nothing.
GPS navigation is on trial
The Sony Ericsson XPERIA X10 comes with a capable GPS receiver, which got a lock in under two minutes. Of course, you can enable A-GPS and speed the process up. Google Maps is of course preinstalled, but for voice guided navigation, there's the Wisepilot app. It's just a 30 day trial, after that you'd have to buy a license.
Voice-guided turn-by-turn navigation through Google Maps is available in the US only. Still, even without Navigation, there is some kind of guidance: your route and current location appear on the screen so you'll reach your destination eventually... assuming you can read maps of course.
The app also sports the Street View mode. In fact, this mode is probably the best part of Google Maps. If the Street View is available in the area you're interested in, you can enjoy a 360-degree view of the surroundings. When the digital compass is turned on it feels like making a virtual tour of the location!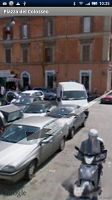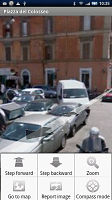 Using Street View • What's near by?
Wisepilot is a pretty popular choice for a preloaded SatNav application on both feature phones and smartphones. It has a simple, touch-friendly interface that relies on big icons, which are both easy to see and hit with your thumb.
The route calculation settings are quite simple – you set it to calculate the fastest route, the shortest, have it prefer motorways and so on. There are several map overlays available that show traffic and road conditions (including road works). Wisepilot will also alert of speed traps.
The thing about Wisepilot, however, is that it requires a license for voice guided navigation (after the trial period expires) and it downloads data off the Internet. That makes it unsuitable (or at least really expensive) for use abroad.
The Android Market offers a lot of free alternatives, some of which are actually usable.