Larger than life
Sony Ericsson XPERIA X10 review: Larger than life

Android Market and its growing catalog of apps
The Android Market on the Sony Ericsson XPERIA X10 is the older version that came with earlier OS editions. The difference is merely cosmetic, so you're not losing out much in terms of usability.
Keep in mind that some of the newer apps require Android 2.0 or even 2.1, but most work with 1.6.
The structure of the Android Market is quite simple – featured apps on top and above them, three sections (Applications, Games and Downloads). There is also a shortcut up there for initiating a search.
The Applications and Games sections are divided into subsections (e.g. Communication, Entertainment etc.) so you can filter the apps that are relevant to you. Of course, there is also an option of displaying them all at once, but you will probably need days to browse them all that way.
Searching is very easy – just tap the search button, type what you're looking for (e.g. "navigation"). From then on, it's pretty easy to choose – each app has a rating, a short description by the author, user comments and screen shots.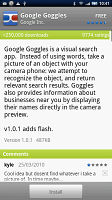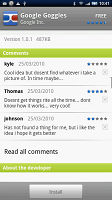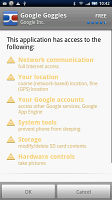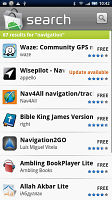 Finding the app you need is as easy as pie
Applications vary from pretty silly (including a lightsaber app) to real must-have's (including file managers, navigation software and more), but that's true for every other app store.
Of course, 30000 or so apps is nowhere near what the iPhone users have at their disposal but no one actually installs thousands of apps so you will probably find what you are looking for here. Besides, the Android market is the one with the largest percentage of free apps across all platforms.
Final words
The Sony Ericsson XPERIA X10 is company's first Android-powered device. But being first is not always a good thing. You have to face some serious initial expectations and justify them. That is the best case scenario. But obviously Sony Ericsson haven't read that script. Even now, several months after our two X10 previews, there are still some final touches needed.
We really hope we'll get a new software update quite soon and we'll be able to write off many of the stuff we frowned at this time around.
That put aside, the Sony Ericsson XPERIA X10 is a promising device with (mostly) bright future waiting for it. It's quite a looker, as you see, but it's also powerful and smart.
You just can't miss the zippy 1GHz processor, or the marvelous 4" capacitive display which takes the whole front. The 8-megapixel autofocus snapper on the back either. On top of that you get great connectivity capabilities and all the popular social networks which are a tap away from you no matter where you are in the phone menu.
The two UIs, namely the Timescape and the Mediascape (which is actually not a general UI, but a media interface), look fresh and do great what they were meant to do.
But there's still some stuff that needs polishing. And Android ver. 1.6 is now considered almost outdated – especially for a high-end flagship.
The good thing from a user's point of view though is that there are at least four other devices that you can choose from in this market segment.
HTC Google Nexus One and its brother from a different father, the HTC Desire, are just as powerful as the Sony Ericsson XPERIA X10 but both have some advantages over the X10. They feature the latest (so far) version of the Android OS, support multi-touch and have AMOLED touchscreens and a little bit more RAM memory. However, both can't match the 8-megapixel camera of the XPERIA.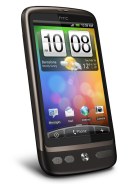 HTC Google Nexus One • HTC Desire
Next up is another smartphone made by HTC, the WinMo-based HTC HD2. Windows Mobile devices, as we know them now, are a dying breed but that shouldn't discourage you from buying one of those. The HD2 has a huge capacitive touchscreen display able to deliver excellent image quality. Also on board is the well-known 1GHz Snapdragon CPU as well as an inbuilt GPS receiver and support for the standard connectivity trio – HSDPA, Wi-Fi and Bluetooth. You also get a 5-megapixel autofocus sharpshooter recording VGA videos at 30fps. Not to mention the access to a huge choice of third-party apps (although not as conveniently concentrated in a single AppStore).
Last but not least is the iPhone 3GS. Its processor isn't that fast, there is no multi-tasking, the display doesn't measure 4 inches and is of lower resolution. The camera is a joke, and a bad one too. However, there is still no device that can beat iPhone's UI and the overall experience (not to mention its industry-leading AppStore).
As we already mentioned, we expect the retail firmware update to come knocking on our door any moment now, so we'll update this review should we see improvements in any aspect of the XPERIA X10. For now it remains what it is – a huge leap from what we saw several months back and an exceptional high-end cameraphone with only a few faults that can be exused.