Sony Ericsson XPERIA X10 launch detected! That's right, the long awaited company's first Android handset is now available. The smartphone previously known as Rachael can be yours for some good 770 US dollars.
The long wait for Sony Ericsson XPERIA X10 is now over. It is available for purchase in a few online retailers, the rest are to follow soon.
Sony Ericsson have put a lot of effort into fully customizing the Android OS and adding the innovative Timescape and Mediascape UIs.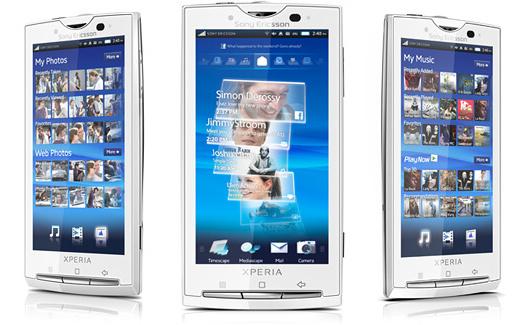 Their hard work has seriously affected the retail price and now the XPERIA X10 will cost you at no less than 770 US dollars.
This is surely a lot higher than most of the customers will prefer to pay for the X10, but we are sure the price will drop to a reasonable level in a short time.
We are already working on our in-depth review. Meanwhile you may want to check our XPERIA X10 hands-on video in our blog.
r
i am using this mobile it is very good its features are also good
?
Rogers in Canada is selling the x10 for a jaw dropping $550... i REALLY regret buying my vivaz now =(
D
Just ordered my X10, it was released on the internal systems at work about an hour ago, delivery tomorrow! And with my staff discount that makes it £17.50 a month on an 18 month contract, even without multi touch I can't complain!
ADVERTISEMENTS