Hold your horses - the XPERIA X10 migration to Eclair 2.1 hasn't begun yet. However Sony Ericsson released a major firmware update for their Android flagship improving its performance and stability.
So while you won't be getting much in terms of new features, there are very good reasons to accept the Over-the-air update, pushed to your XPERIA X10. Network data connection and Wi-Fi will both do the trick of downloading it, depending on your preferences.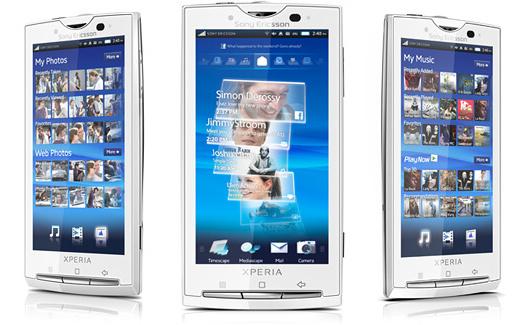 Sony Ericsson didn't get into much detail about the reach of the update, but the camera UI and the messaging department are among the lucky applications to feel the difference. Speed and responsiveness should be better all over the interface though.
In addition the XPERIA X10 gets a free backup and restore application so it will be much easier to save your settings and information. Selected markets will also be blessed with PlayNow client with premium apps and games (Sony Ericsson doesn't mention if downloading any of them will be free though).
The update is now available for some and will be gradually rolled out across the world in the following weeks so don't get too discouraged if you haven't been prompted to upgrade just yet. Just hang on and you will get it eventually.
w
no one has solution for x10 a battery prob fone cottin off have to take batt out and replace before it comes on what to do. from trinidad
A
take to sony ericsson company they will deal with it.
F
Hi guys, I've made the update to 2.1 But now, i can't charge my battery anymore and when i connect to my pc, it shows no sd-card. Can someone help me out. Thanks,
ADVERTISEMENTS