Shrink to fit
Sony Ericsson XPERIA X10 mini review: Shrink to fit

Gallery's nothing to get excited about
The Sony Ericsson XPERIA X10 mini gallery automatically locates the images, no matter where they are stored. There is none of the cool new look of Android 2.0 and later devices – you just get a plain grid with your images sorted by date.
The gallery supports finger scrolling or panning so you can skip images without having to return to the default view. Just sweep to the left or right when looking at a photo fullscreen, and the previous/next image will appear.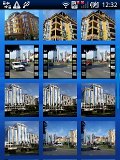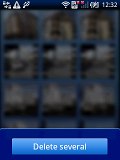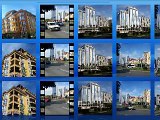 The image gallery is decent but hardly the best we have seen
Pinch-zooming isn't available but Sony Ericsson have come up with their own version of one-finger zoom that actually works great. You just hold your finger down and than sweep upwards for zooming in or downwards for zooming out. There's also the double-tap zoom if that's how you roll.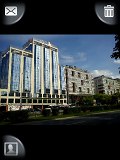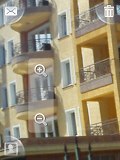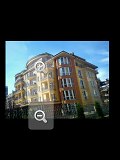 The one-finger zooming is quick and responsive
Unfortunately, there are no Bluetooth file transfers in the gallery or any other fancy functionality that more demanding users might expect. The X10 mini is a simple tool for previewing your images and it won't do more than that.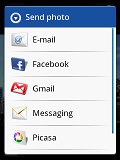 Bluetooth file transfers from the gallery are not an option
Video player needs more work
For some unknown reason, video playback has been one of the hardest things for Android to pull off. First, there was no video player at all and we have seen very little progress so far if you don't count some custom-made improvements by select makers.
Okay, there is a player now but looks and functionality are nothing special by today's standards. You get a list of all videos available on the phone and play/pause, skip controls, as well as a draggable progress bar.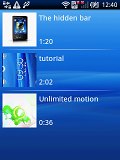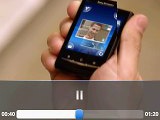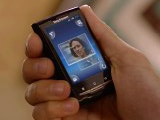 The video player is as simple as it gets
The codec support is also pretty limited with DivX and XviD nowhere to be seen. H.264 MP4 files is as good as you are gonna get, but at least those seemed to run okay with little to no hiccups.
The Android market already offers a player that supports DivX and XviD videos. The yxflash player handles well the files we threw at it but you need to keep your videos below VGA resolution or it becomes too much for the hardware to handle. The bad is that you only get the trial version for free and after it expires you need to pay 9.9 US dollars for the full license.
Music player is pretty basic too
Despite a fresh redesign, the music player on the XPERIA X10 mini didn't get much in terms of new features. It manages your audio files decently but there is very little extra functionality beyond that.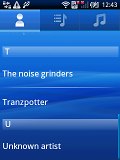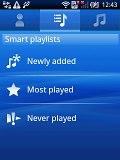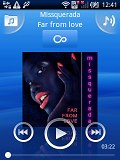 The music player is decently looking and snappy
The best bit is the shortcut key that allows you to quickly look up a song or album on YouTube or Sony Ericsson's own Play Now arena by pressing the Infinite button .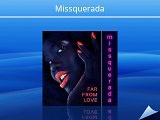 Pressing the Infinite button let's you look up tracks on YouTube and Play Now arena
There isn't even gradual typing for searching a specific song this time so you will have to use the kinetic scrolling or opt for artist sorting. At least there are three smart playlists that automatically gather your newly added, most played and never played tracks.
There are still a lot of shortcomings of the music player that need addressing, though. For example there are still no equalizer presets, nor any alternative skins.
FM radio is nice
The Sony Ericsson XPERIA X10 mini is also equipped with an FM radio, which has a really neat and simple interface. It automatically scans the area for the available stations and allows you to mark some of them as favorite for easier scrolling between them.
Very decent audio quality
The Sony Ericsson XPERIA X10 mini performed more than decently in our traditional audio quality test. The noise level, dynamic range and stereo crosstalk are the strongest points of its performance but the rest of the readings aren't bad either.
The total harmonic distortion levels are pretty good and even if the intermodulation distortion is slightly above average, it's nothing to worry about. Oh and the frequency response is pretty good too, but for the cut-off extreme bass frequencies.
And here go the results so you can see for yourselves.
| | | | | | | |
| --- | --- | --- | --- | --- | --- | --- |
| Test | Frequency response | Noise level | Dynamic range | THD | IMD + Noise | Stereo crosstalk |
| Sony Ericsson XPERIA X10 mini | +0.18 -1.64 | -86.5 | 88.9 | 0.028 | 0.409 | -83.8 |
| HTC Tattoo | +0.12 -0.63 | -84.8 | 87.2 | 0.018 | 0.156 | -84.8 |
| HTC Hero | +1.04 -2.13 | -91.3 | 92.3 | 0.458 | 0.902 | -95.8 |
| HTC Magic | +0.21 -2.20 | -85.6 | 88.8 | 0.025 | 0.220 | -86.0 |
| Samsung S8000 Jet | +1.01 -2.03 | -87.9 | 87.0 | 0.015 | 0.060 | -85.9 |
| LG KM900 Arena | +0.09, -1.61 | -91.6 | 91.7 | 0.0017 | 0.101 | -90.4 |
| Apple iPhone 3GS | +0.01, -0.05 | -92.1 | 92.1 | 0.0035 | 0.011 | -95.0 |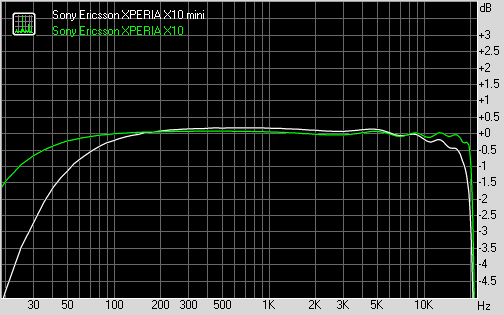 Sony Ericsson XPERIA X10 mini vs Sony Ericsson XPERIA X10 frequency response graphs
You can learn more about the whole testing process here.