Every now and then a golden version of some phone comes out. Then there are the pink versions just in time for Valentine's day. Sony Ericsson does both and offers new paint jobs for the XPERIA X10 mini and the XPERIA X10 mini pro.
We know, it's much too early for Valentine's day but as Sony Ericsson proved telling time isn't one of their strong suits - yesterday's 13 hour countdown ended in under an hour.
Anyway, the Sony Ericsson XPERIA X10 mini is getting a Gold version (it already has a pink one). From the render, the back seems glossy and even the keys and logos on the front are gold-colored (though the plastic on the front is still black).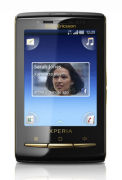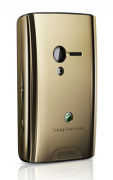 Sony Ericsson X10 mini is pure gold
The QWERTY-equipped Sony Ericsson XPERIA X10 mini pro only has Black and Red versions right now, but it will soon be Barbie-friendly with the Pink color version. It's just the back that's pink, the rest is exactly the same as the Black version.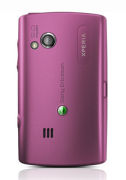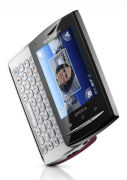 Sony Ericsson XPERIA X10 mini pro goes Barbie-edition
The new paint jobs for the X10 mini and X10 mini pro will be out in select markets next month. No word on how the Gold/Pink paint affects the price (if at all).
m
i hv it i got it on my phone when i got it
?
wer do i get pink one??? pls do anyone reply? how do i get it in india ?
a
No its not! And who knows where you can just get the coulred backs? Like without the phone....?
ADVERTISEMENTS