It's only been a week since the Sony Ericsson XPERIA X10 got its long awaited Android 2.1 update and now we get to meet its successor, the Anzu a.k.a. Sony Ericsson XPERIA X12. The first live shot of the rumored device has just been spotted in the wild and word is the smartphone is about to arrive in Q1 2011.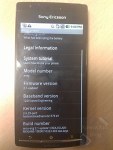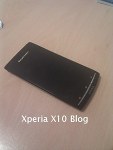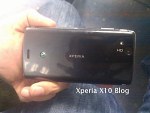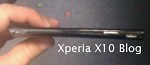 Meet the rumored Sony Ericsson Anzu
As for the Sony Ericsson Anzu features, the things is said to be "very, very slim" and to pack a large 4.3" display, a secondary video-call camera, an HDMI port as well as a 12MP camera with 720p video recording.
The pre-marketing Anzu sample on the leaked image runs the Android 2.1 a.k.a. Eclair but the final version of the smartphone is expected to be powered by the upcoming Android 2.3 a.k.a. Gingerbread.
c
hi i am plannin to buy this fone please let me kow is it worth iti or not and the disadvantages....
?
another long wait firmware going on... another so call lack of hardware model going on... tats enough for x10... pay lots of money but still way back from ppl...
A
Word of caution for all those who seems to be liking this phone.....Dont. I am a X10 owner and i m regretting to have spend so much money to buy this peace of shit.(read the blog review for details) Its worthless. Sony Ericsson duped us on this one....
ADVERTISEMENT