Today Sony Ericsson published new info on the upcoming Android 2.1 updates for their XPERIA lineup. The update campaign will start in the end of October but don't count on getting your update before November.
Today's announcement somehow makes the leaked update roadmap legit. The roadmap even contains information on the still unannounced Android 2.1x update, which should bring upgraded Mediascape and Timescape apps. That makes you think - if they won't be upgrading the apps in the first update, what's taking them so long...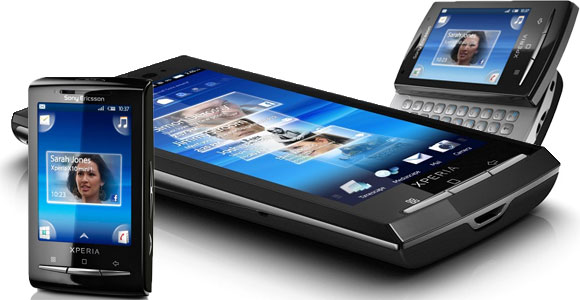 Here is what you will get from the 2.1 update on XPERIA X10:
Upgrade of the Android platform to Android 2.1
HD video recording with continuous auto-focus
New back up and restore application, with extended content back up
5 homescreens for apps, widgets, shortcuts and folders
Social phonebook, which automatically syncs contact pictures with Facebook and shows when your friends are online
And here are the new goodies expected on the XPERIA X10 mini and X10 mini pro:
Upgrade of the Android platform to Android platform 2.1
Improved Bluetooth functionality with support for sending and receiving pictures, contacts and more
New backup and restore application with extended content back up
Automatic synchronization of your contact pictures between Facebook and your phonebook
Improved ways of handling pictures, audio, text and numbers in your messages
The update campaign will start in the end of October, but the updates will not become available immediately for everyone. Sony Ericsson says it will be performed in stages, strictly phone dependent (carrier, country, language). So November sounds like a more realistic schedule for most of the XPERIAs out there.
There is still no word on Froyo/Gingerbread plans - not even in the leaked roadmap.
G
It's really disappointing.Also somehow against truthfulness.The SE people could easily far sooner than this deny the rumors around 16m color, multitouch and so on during this many of time that they are developing the 2.1.
k
official SE blog removed the article thats says the update will delayed till end of october ?!! are they planning to delay it more and more ??!
I
They should rather start to work on 2.2 then could be possible they will finish next or two years. X10 is my last SE phone, really.
ADVERTISEMENTS