This article is outdated. We have already published a full review.
Final words
The rising star of the Windows Mobile 6.5 will bring a lot of new players in the Pocket PC game. Along with the XPERIA X2 we are going to meet the Samsung I8000 Omnia 2, the B7610 OmniaPRO, a bunch of newly announced HTC handsets and the still not revealed LG smartphones.
When it comes to direct rivalry, perhaps Samsung B7610 OmniaPRO is definitely among the alternatives of XPERIA X2. The integrated Touch Wiz UI and the extensive customization of the default WinMo interface allow for a nicer user experience. The OmniaPRO also offers some really nice performance thanks to its 800MHz CPU.
Along with that, the HTC Touch Pro 2 has the proprietary TouchFLO 3D to show off plus specs-wise it's almost a full match for the X2.
On Symbian turf, the Nokia N97 and the upcoming N97 mini already have their fan base. The touch-enabled Symbian-powered N97 is ready to fire with a bigger screen, QWERTY keyboard, 32GB internal storage, Nseries media skill - though with a lower resolution camera that is somehow unfit for its price range. Its QWERTY keyboard is a 3-row piece only, but it's the only other current competitor with a tilting screen. The mini version has similar features, but cuts down the excess memory storage and loses some screen real estate in an attempt to offer a more pocketable (and probably more cheaper) package.
Nokia N900 running Maemo 5 is another serious threat for the whole Windows Mobile branch. It comes with big screen, 32 GB storage and the same hardware (processor, RAM and graphics) as the Samsung Omnia HD, iPhone 3GS and Palm Pre. It also sports a 3-row QWERTY and 5 megapixel camera, just like the N97.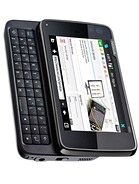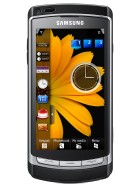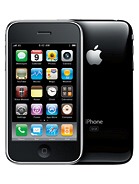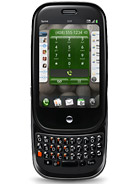 Nokia N900 • Samsung Omnia HD • iPhone 3GS • Palm Pre
But the real threat comes from the promising Linux-based Maemo 5 OS. It should offer much more fluidness and eye-candy than the competing OS's. With its tablet roots, but compact design, the Nokia N900 should offer quite a competitive package.
But if you're a die-hard XPERIA fan, you can always get the Sony Ericsson XPERIA X1 at a bargain price. It offers almost similar specs (at least the same CPU, mind you), and the blending of Sony Ericsson and HTC bloodlines has produced a rock solid performer. The XPERIA X1 will not get Windows Mobile 6.5 officially, but clever users will probably port the whole X2 software to X1 anyway. That being said, a word of caution is due here as many users report phone panels cracking randomly without any reason whatsoever in the first months of use.
The Sony Ericsson XPERIA X2 is surely one of the most rumored and eagerly awaited devices. It packs top notch functionality with a special incline towards imaging and video recording. That and the larger display and DivX/XviD video support are probably the biggest improvements over the previous XPERIA X1.
Well, truth be told, now that we've spent some time with the XPERIA X2, it's hard to stay as passionate about it as we started off. The nice imaging capabilities are not a sufficient excuse for the still relatively small display (3.5 inches would have been way better) and the unrefined Windows Mobile interface.
Competing Samsung and especially HTC have done some wonderful job covering the WinMo with a much more user friendly and nice looking UIs - and they've also come up some quite nice phone designs as well. Those are two things we can hardly say about the Sony Ericsson XEPRIA X2. Sony Ericsson are far behind with their Panels interface and their new Shortcuts menu.
The Sony Ericsson XPERIA X2 is hardly the ground breaking device that tech journalist like us and the users alike have been waiting for. And we don't think that even in a few months time (when X2 gets to the market) it will be able to offer something new and exciting enough to entice you - unless of course you're after an extra expensive WinMo full QWERTY device with only a nice camera to brag about.