The long sought-after Sony Ericsson XPERIA X2 is finally ready to make an official appearance. No more teasing, we are about to see its true specs at last and will do so sometime next week. That will come in handy to finally confirm (or disprove) the initial rumor of 3.5" WVGA OLED.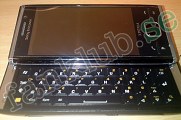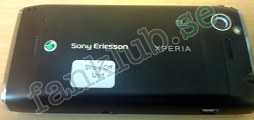 Sony Ericsson XPERIA X2 (Photos: fanklub.se)
The first rumors for CPU speed and RAM are probably false, so we are not quite sure what to believe about the touchscreen display. What is certain of the XPERIA X2 feature set is the looks, the Windows Mobile 6.5 with the X-Panels plug-in and the QWERTY keyboard. The 8 megapixel autofocus snapper with LED flash also sounds exciting and is a major boost from the XPERIA X1. There are some unconfirmed but plausible rumored specs - roomy internal memory, GPS and PS3 remote play.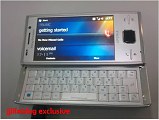 Sony Ericsson XPERIA X2 in white (Photos: jjlifeblog)
If "next week" means Monday, August 31st, then Sony Ericsson will beat the traffic with the XPERIA X2 announcement - Nokia World is coming September 2nd and we guess some pretty hot stuff will be unveiled there too. So Sony Sony Ericsson better put the hype they've built up to good use as the company needs to swiftly change its fortunes. So far rumor has it that it'll be just the XPERIA X2 on this announcement, which means we'll have to wait a while longer for the Sony Ericsson XPERIA X3, formerly known as Rachael.
z
is x2 very laggy as the x1???
A
Everything you say is damn right!!! SE wake UP!!!!!!!!!!!
?
ES are good phone but? its already september.. some phones are away to far from ES now...
ADVERTISEMENTS