Final words
We were very excited about the Sony Ericsson Yari when we started the review. The camera-tracked gesture control combined with accelerometer action is a move in the right direction for gaming – just look at the sales of the Nintendo Wii compared to PlayStation 3 for example (and the Wii just uses an accelerometer-enabled controller, it can't do the camera gesture trick).
But the more advanced of the two preinstalled games – Tennis – has the equivalent to two buttons for control – one to press and release to serve and another to press when the game prompts you to hit the ball. While using the camera instead of physical buttons is impressive, the game itself is simpler than Guitar Hero – and you don't get Rock Band style multiplayer fun either.
And the primary camera was quite a surprise – an unpleasant surprise. From the makers of impressive Cybershot cameraphones, not tweaking the camera contrast is a major blunder. The weak signal reception and poor keypad mean that the Yari doesn't do so well as a phone either. And what's with the gaming keys that have such limited use?
But there were some high points – the Sony Ericsson Yari could easily live up to the Walkman series name, though it isn't officially part of that range. And SatNav navigation for feature phones is hard to come by, even if you're willing to pay for it. The push email support is a great feature, though we would have liked a preinstalled IM client too.
The Sony Ericsson Yari is not a very expensive phone so maybe we shouldn't be too hard on it – after all, it offers a great package for the price. But let's see what it's up against.
The Nokia 6260 slide is an equal to the Yari in price and specs though it does have Wi-Fi, to get ahead of the Yari. It's an older device and hardly a looker, nor does it have the gesture and accelerometer controlled games.
If it's looks that you're after, then the Nokia 6700 classic is a great option. It's a bit more expensive than the Yari, but its solid metal body and top-of-the-line 5MP camera should make up for that difference. And because it's not a slider, it's much thinner than the Yari.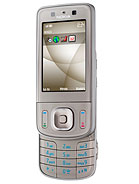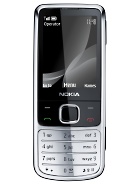 Nokia 6260 slide • Nokia 6700 classic
The Samsung S7350 Ultra s is similar in specs, but can be found quite cheaply – 140 euro is not uncommon and we even managed to find it for as low as 100 euro (140 dollars). If you stumbled upon such a bargain, would you pass it up?
Have a look at the Samsung S8300 UltraTOUCH too – for a premium you get an AMOLED capacitive touchscreen, 8MP camera with mighty impressive video recording plus DivX/XviD support.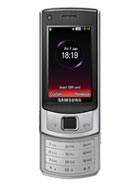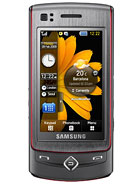 Samsung S7350 Ultra s • Samsung S8300 UltraTOUCH
The Sony Ericsson Yari will certainly find its supporters – despite its drawbacks it sure is a looker, especially the Metal Rose and Cranberry White variants, and the gesture-based games may be a bit of a gimmick but they're still quite impressive the first time you see them. Reasonably priced and reasonably skilled is what it takes to do well in the midrange. But the Yari sure stands out for its willingness to experiment.