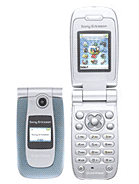 j
the outlook is simple n nice..not too complicated...but y izzit not equip with blue tooth??
?
Design and features just ok, but a colour display on the outside isn't important. It's better to make a TFT-display (not CSTN) inside the phone.
?
Trying to be a samsung???? What is up with that it looks like a nice phone to me and if it's anything like the Z600 I will be looking forward to buying this phone. Don't put down progress by saying trying to be a samsung.
?
Looks sort of iMac-ish on the inside. Why the color display on the outside? Trying to be a Samsung?
Total of 251 user reviews and opinions for Sony Ericsson Z500.