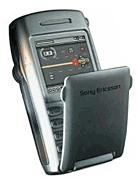 s
Sony Ericsson Z700, has any one got any more information about this phone?
In the shadow of the P800 http://www.infosync.no/show.php?id=1640
I am more than impressed from what I have read, I think the P800 is going to be way outside my budget, but this little phone looks set to offer all the features I am looking for.
Java™, (J2ME) technology, GPRS, always-on access to online games, wallpaper, ringer tones, It has a Web browser provided by Ms which supports HTML and 1.2.1, plus e-mail. POP3 and SMTP. In addition to the above, there is, Bluetooth™ wireless technology enables your Z700 to connect without a cable to a Bluetooth ™ headset, car kit, or other device. You can also connect to your PC to transfer data, synchronise your scheduler and phone book, and store multimedia. Adding to the above feature, the Z700 has an extensive phone book and an effective calendar/scheduler. The phone book stores the details of up to 500 contacts including names, phone numbers and e-mail addresses. I think the Z700 together with a Palm m515, or future models (ARM) based computer, see Jbed at http://www.esmertec.com/ could make a truly great combinations entertainment / contact tool. The benefits as I see it are. The Z700 offers a small compact phone, colour screen and the right tools, which enable you to connect via bluetooth to other devices, e.g. PDA, PC or headset. This leave the phone in your pocket for most of the time, what more good we ask for? So it is not tri band and there is no SD card slot, the SD comes with the Palm m515 (ARM) The problem is, technology marches on and we can't hope to keep up, not even if we had a very large wallet, and I for one have to put the brakes on.



a
where do i get the this phone in INDIA and i am living in BANGALORE
a
i've got 4 words 4 u:
NICE DESIGN, EXCELLENT FEATURES!!
no really this phone has every feature ull ever need plus many many more!!!!!!!!! java, built-in bluetooth, GPRS, color graphics, polyphonic sounds, build-in handsfree!!!!!!!
who the hell needs more!!!!!!
i think its better than t68i, it has almost the same features exept like wap 2.0 that the t68i has and the z700 hasn't buut i perfer built-in handsfree!!!!!!!! great phone!!!!!!!
v
i think that the joining of sony and ericsson was a wiked idea and now they have produced a excellent phone z700
p
Looks good and now that ericsson merged with Sony it can only get better. Have a T68 and love it
v
perfect designed i love it

catch u.
K
it looks awesome and has all the features you'll ever need..
k
nice phone, well done Sony. Nokia should learn from it
Total of 149 user reviews and opinions for Sony Ericsson Z700.