Sony FES Watch U's ePaper screen extends to wrist band, which make for wild designs
Sony has released the second generation of its ePaper watch. The price has gone up - the FES Watch U now starts at JPY 46,000 ($420/) and goes up to JPY 60,000 ($545/) for the premium model (the original was JPY 30,000). Like before, this watch is exclusive to Japan.
The FES is less about being a smartwatch and more about personalized design. You see, the screen and the wrist band are a single ePaper display. This means you get to customize the look of the band and some really cool-looking designs are possible.
The watch itself comes has an IP67-grade body (43mm case diameter, 12mm thick) and weighs 75g. Its batter should last 2 weeks. The Premium Black model features a Sapphire glass and Ion plating, the regular Silver and White models use Mineral glass.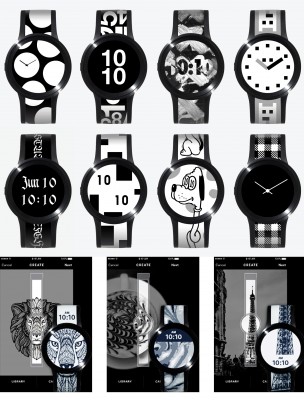 Just some of the many possible designs you can use with the FES U
You can hook it up to an Android or iOS device over Bluetooth 4.0 to control the design of the watch with the dedicated app. You can download ready-made designs (free and paid) and make your own with the camera. By the looks of it, notifications are not supported.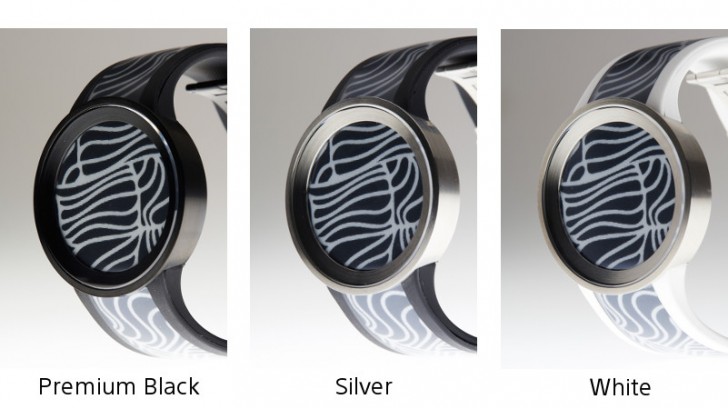 If you want a FES U watch, you'll have to get it through First Flight, Sony's crowd funding site.
?
Simple fact that sony uses iphone in their product's commercial tells a lot about this company's situation.
D
I didn't understand! What is it?