Sony has finally revealed what the user interface of the PlayStation 5 console will look like in a new 11-minute video. Without further ado, here's the full video.
The video focuses on two aspects of the UI, the homescreen and the Control Center. First, let's talk about the homescreen, as it's the simpler one of the two.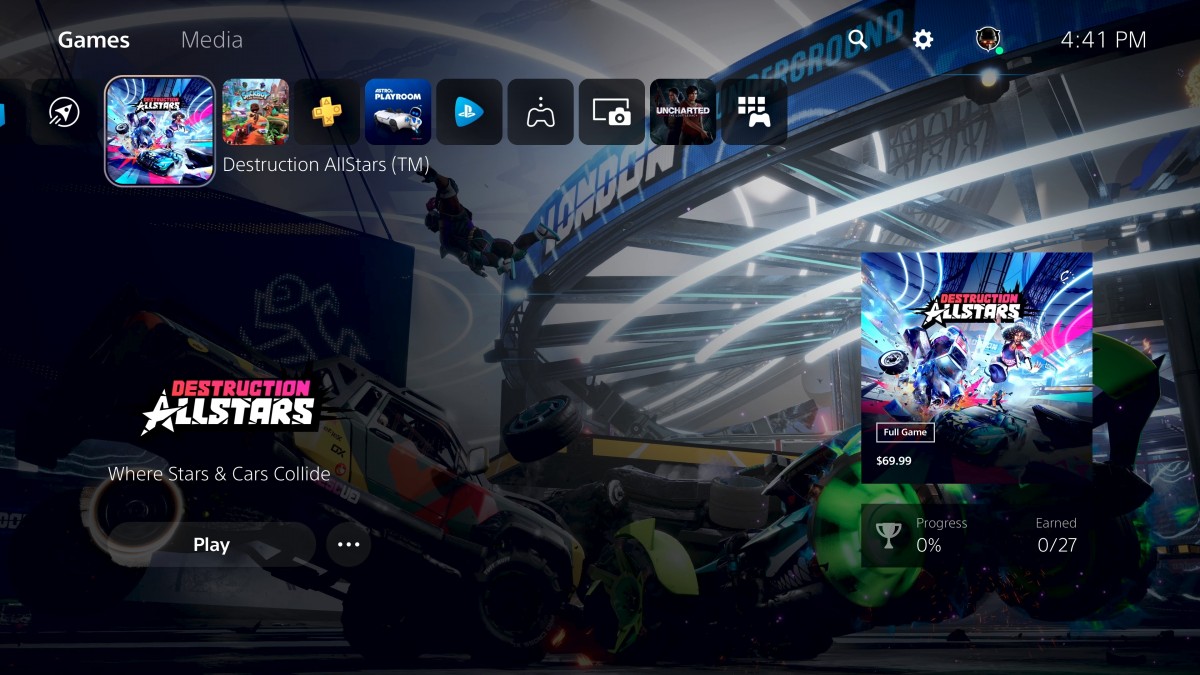 The new homescreen would be familiar to anyone who has used the PlayStation 4. We have the same horizontal tile system that you can scroll through that reveal additional information below them. The tiles have been shrunken down and don't take up as much space as before.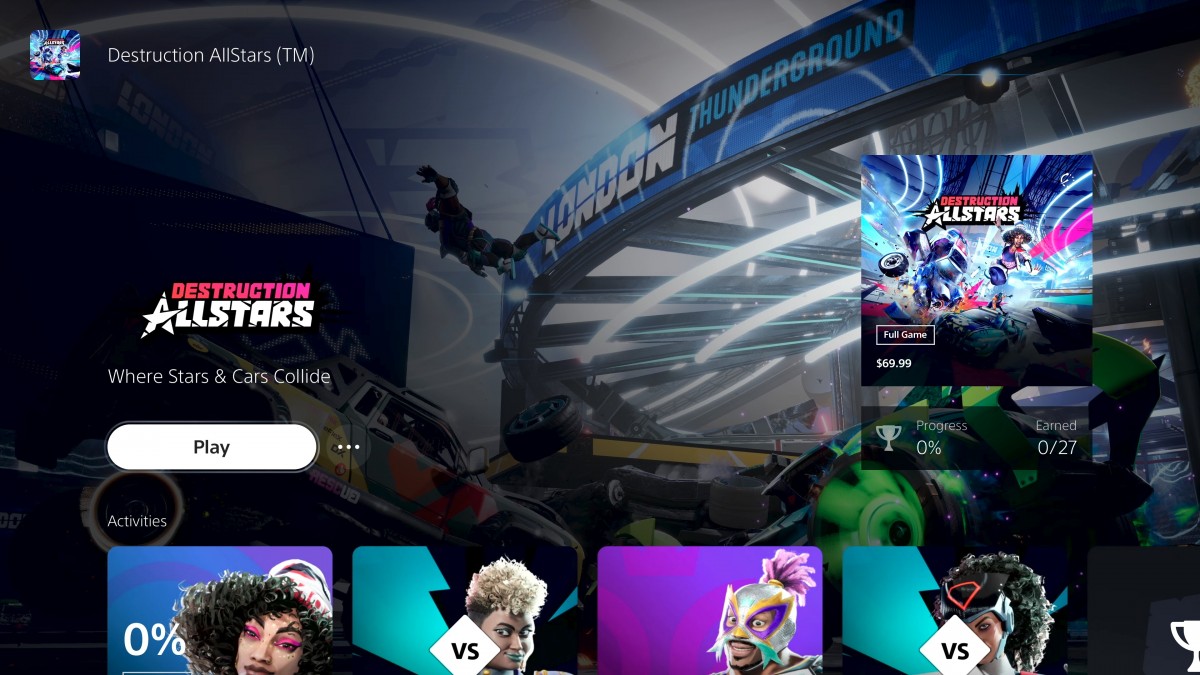 In the video, we can see that hovering over a game tile will show the game hub below it, showing the game Activities, video clips and screenshots, and game news. These are all available to PS5 titles and some of them will also be available to backward compatible PS4 titles.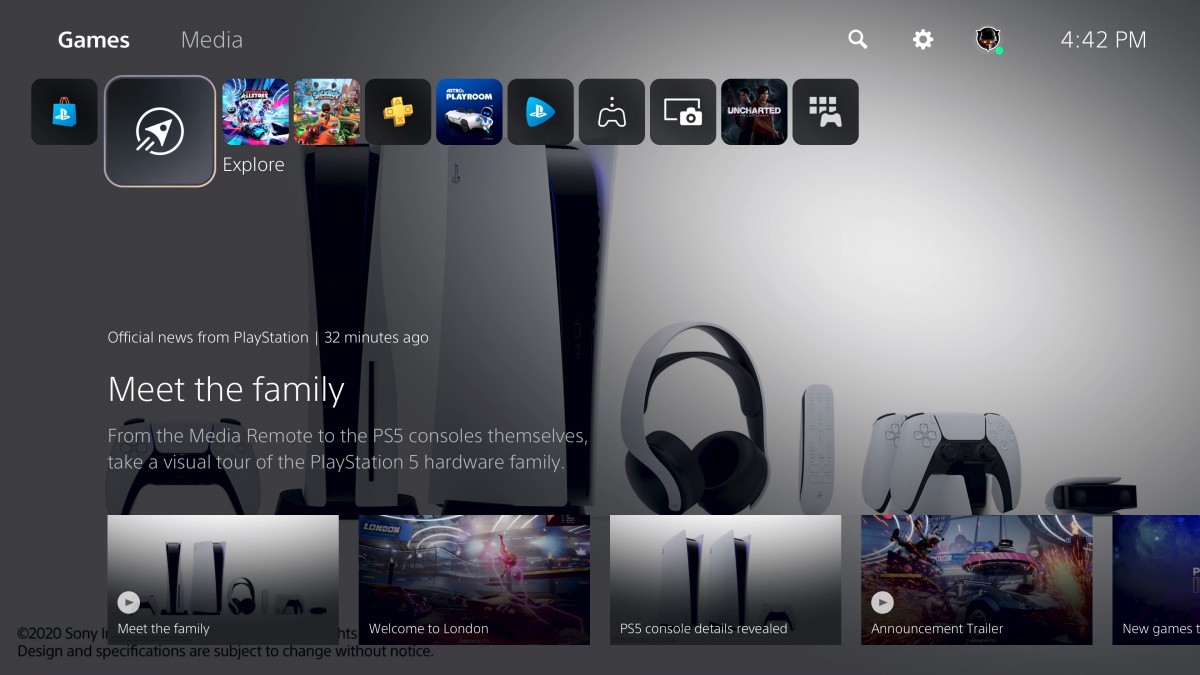 There's also a new Explore tab, that shows all your games, game content, game news, and also news on PlayStation hardware. This tab will initially only be available in the US and will eventually be made available in other regions.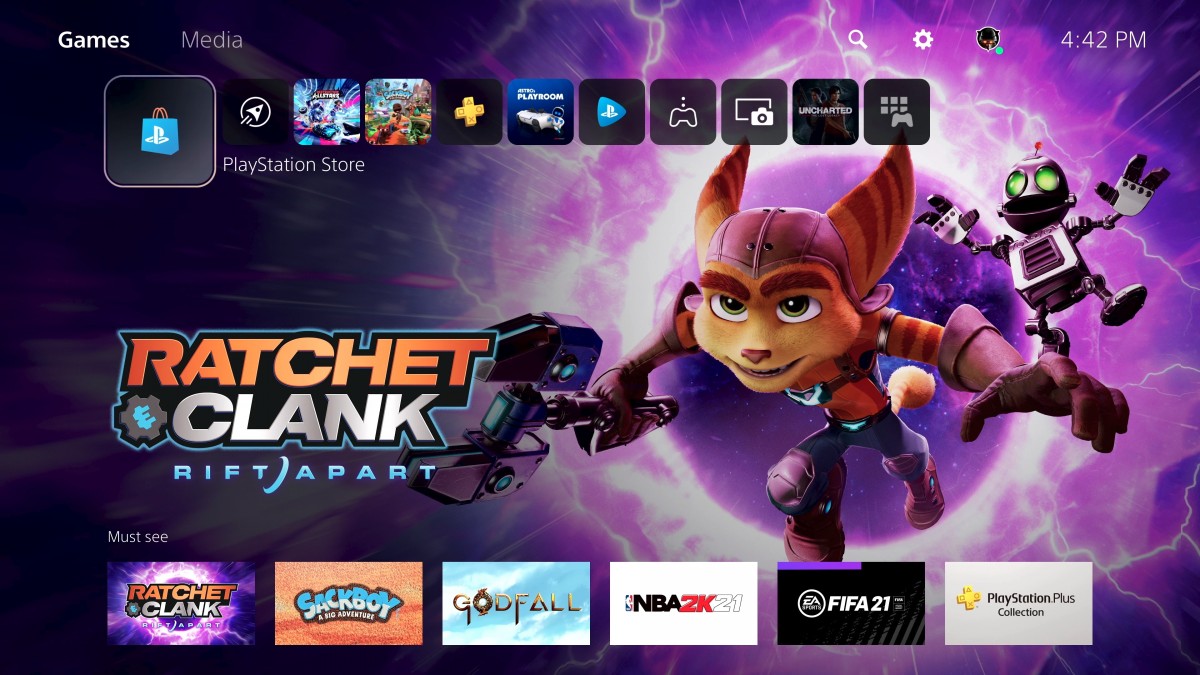 The PlayStation Store is once again the left-most tab on the homescreen. The good thing this time is that the store is now a part of the operating system and not just another app that takes time to load. This should make accessing content on the store much faster.
As with the games, media apps on the PS5 also get their own section with their own set of tabs, although this section wasn't shown during the preview.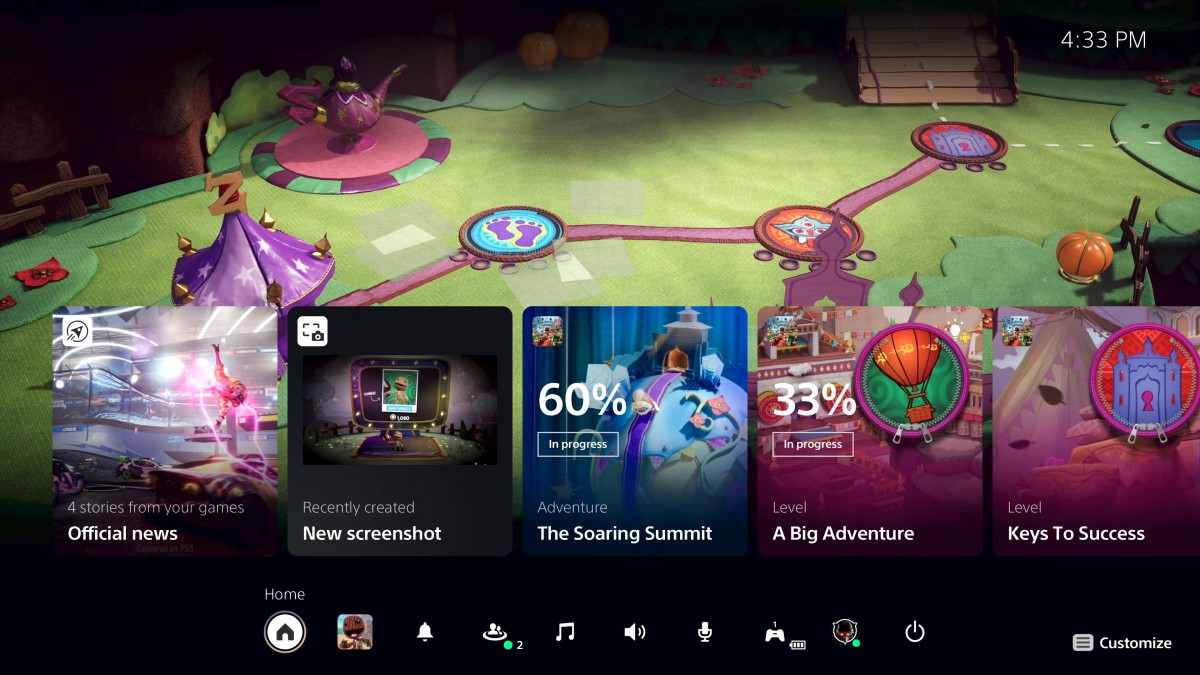 Next up is Control Center, which is the biggest new feature of the PlayStation 5 software. The feature is invoked by pressing the PlayStation button. At the bottom of the screen, you will see quick access options for things like switching games, notifications, your friends list, your audio settings, controller settings, and power.
However, the main feature of the Control Center are the new cards. The cards provide context specific options that will change depending upon the game or the application.
One of the main cards here is Activities. Activities is a feature that provides deep integration with new PS5 titles within the console UI. The system will generate these Activities cards for things you can do within the specific game and will also show a card for activities related to the current level you are.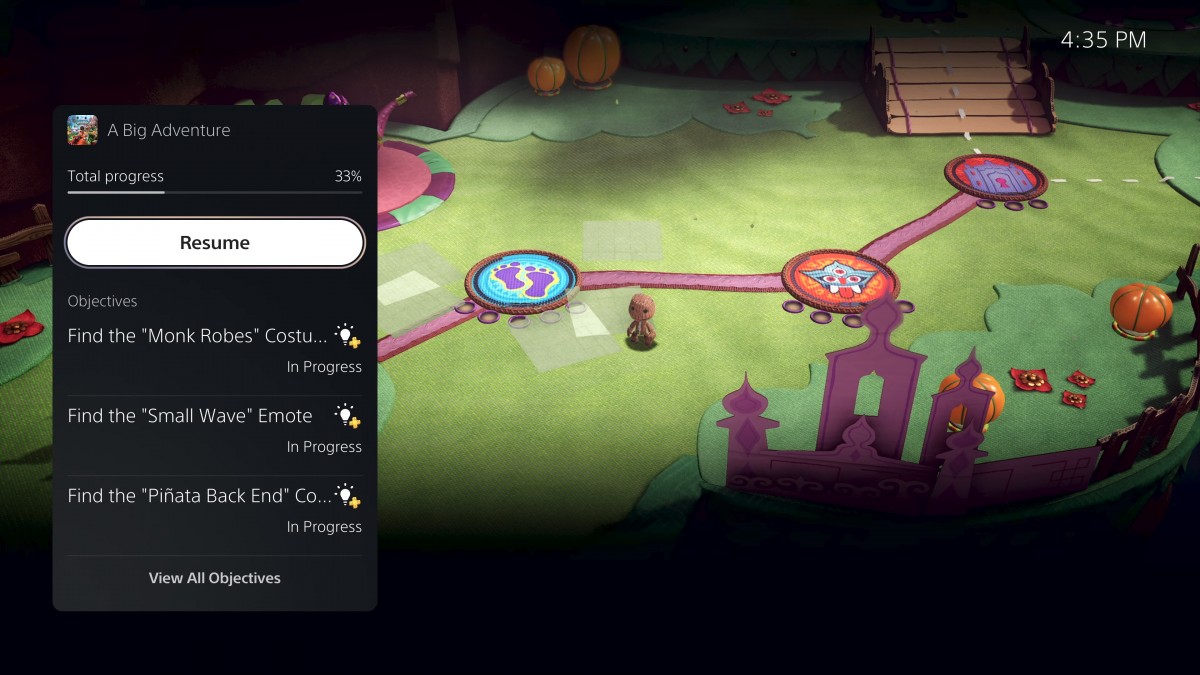 For example, in Sackboy A Big Adventure, you will get an Activities card that lets you change the level to something else. Within that level, you will see a card that lets you see the pending objectives. From there, you can jump right into the level at that specific spot to complete those objectives.
To help you further, some games will also offer game help, which provides hints and video guides to help you complete objectives without spoilers. The hint can be an image or a video and it can be played on the side or inside a picture-in-picture window while you play the game.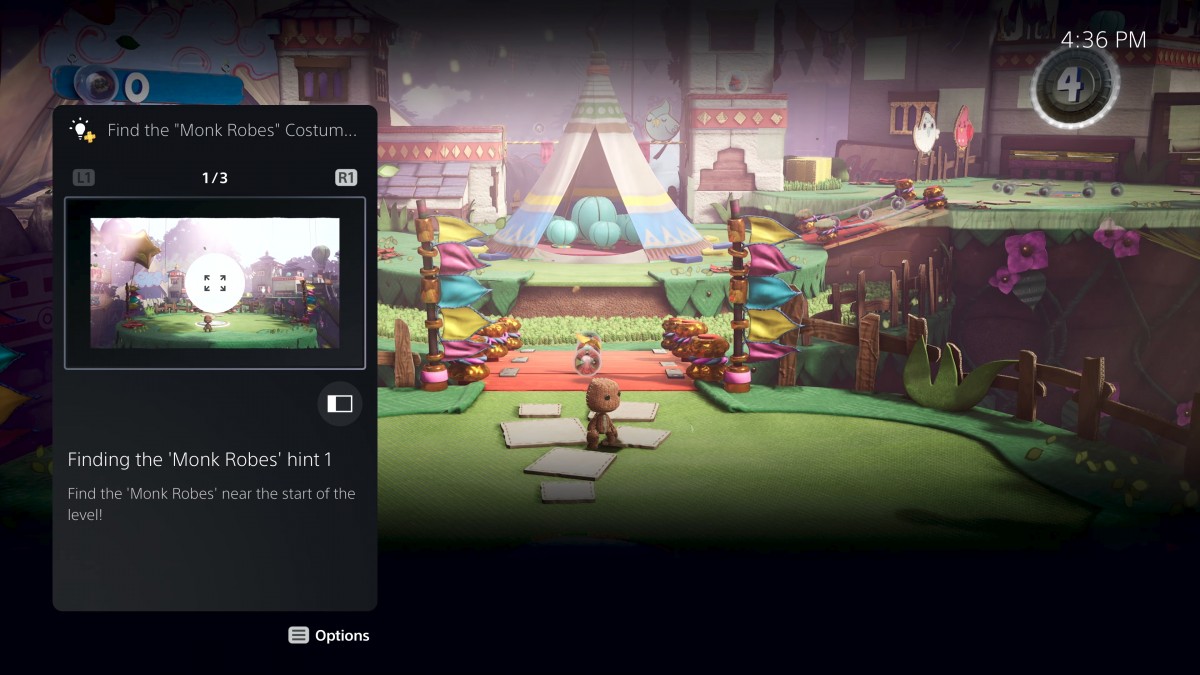 This feature will be available depending upon the game and only for PS5 titles. Game help will also be available only to PlayStation Plus subscribers.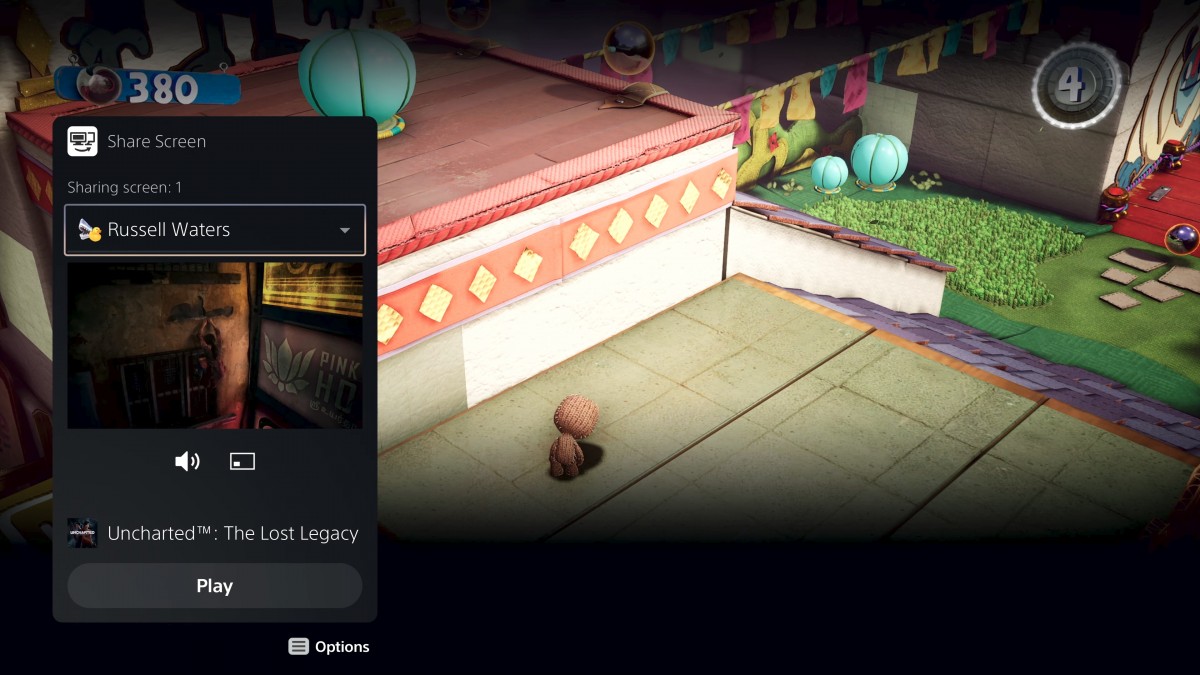 You also get notifications for a new voice chat party started by your friends, and you can join it while you stay in your current game. Your friends can also share a video of the game they are playing currently and you can watch that in a picture in picture video while you play your own game.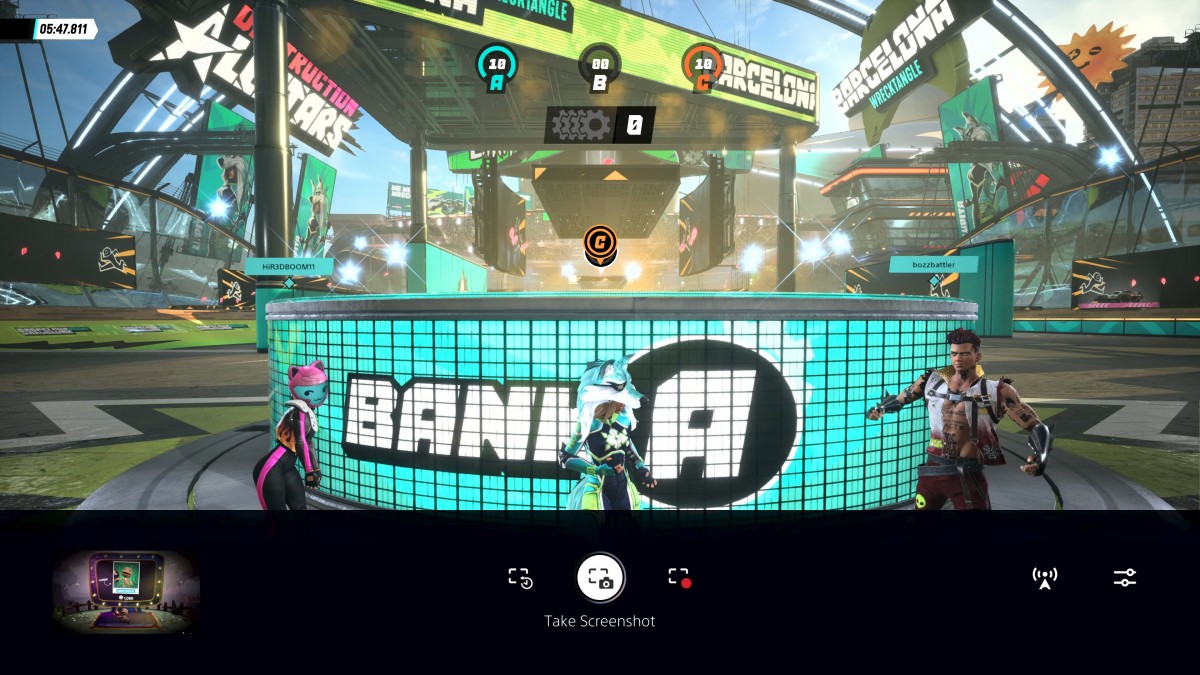 You will also see cards for things like any trophies you may have collected, news about the game you are playing, and any screenshots and video clips you may have recorded.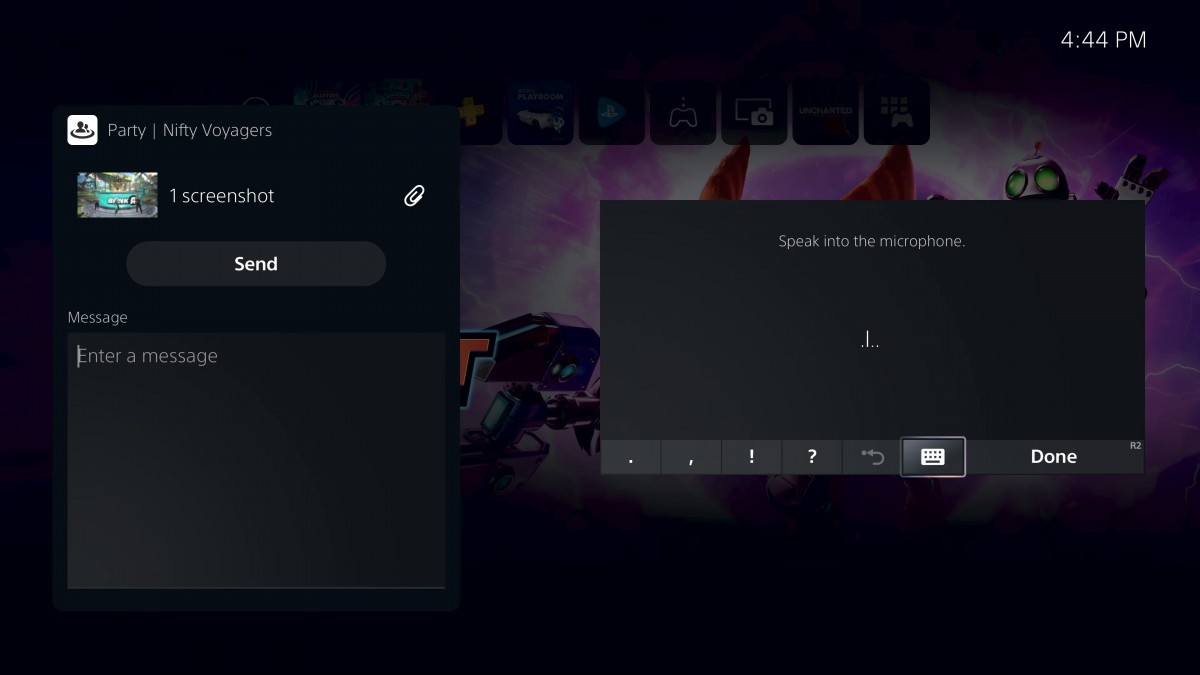 The videos can now be captured at up to 4K resolution and shared to social media, as before. The cool thing is you can just enter the caption using your voice the microphone built into the controller. We imagine you will be able to enter text with your voice almost everywhere on the console, making one of the most frustrating experiences of console usage that much more easy.
That's pretty much everything we see in this video. We will be looking forward to see more UI features once the console releases on November 12.
M
lol this did not age well. you guys hyped up that ssd so much. but its not even a huge difference infact, its very little. just proves how you fanboys are.
?
u sure don't want to have electronic at this rate. do u think iPhone magically not hear ur conversation and when u say "Hey Siri" they just started listening? Boo
They will be listening to all your voice chats during gaming so that people don't use bad words. Boooooo.... Goodbye Ps5, we don't want more people controlling our free speech at home.
ADVERTISEMENTS