Sony's new e-Ink based universal remote is called Huis (allegedly pronounced "house"). The always-on display means the remote is always ready to use (smartphone IR remote apps always need to wake up the screen).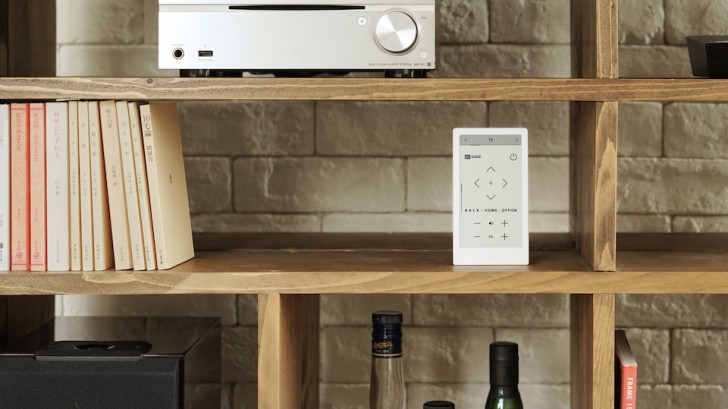 The Huis is designed to stand upright to blend in with the rest of your electronics (it measures 123 x 68 x 24mm, 130g). The 1,500mAh battery is rated at about a month (based on 100 uses per day).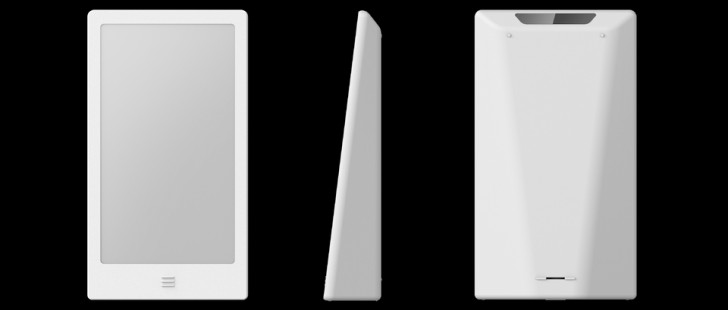 The remote also has Bluetooth LE built-in, which will be enabled in the future. You can download remotes for various gadgets - TVs, air conditioners, anything IR-based really.
You can also use a PC app to design your own remote interface, complete with cute images to appeal to children.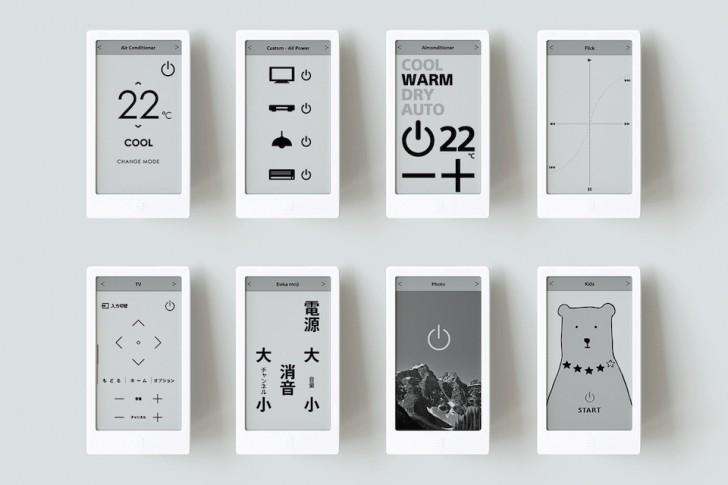 The Sony Huis is a product of the First Flight crowd funding platform (which previously brought an e-paper smart watch). The Huis will be available only in Japan for now, starting in March. Pre-orders run for JPY 27,950 (around $250), putting it against the Logitech Harmony remotes on price.
D
The people behind the crowd-funding barely count, in my opinion. Beggining with the fact that they needed to enter sony's crowd funding page i think we can safely assume they like the sony brand, and thar plays a major role in their backing this. Pro...
D
before I entered the blog , I thought its going to fail cuz of its limited usage, Now after seeing its price tag, IAM SURE IT WILL FAIL.. seriously SONY what were u thinking when u made it with this price tag + if it falls from your hand or pass i...
M
What the heck are "crowd funding" and "corporate product" doing in the same sentence...?!?