Things are starting to heat up in Berlin as Sony's pre-IFA unfolds. The Japanese giant unveiled four new Android Xperia smartphones (although strangely, only three of them were mentioned in the press conference) and a new Android tablet.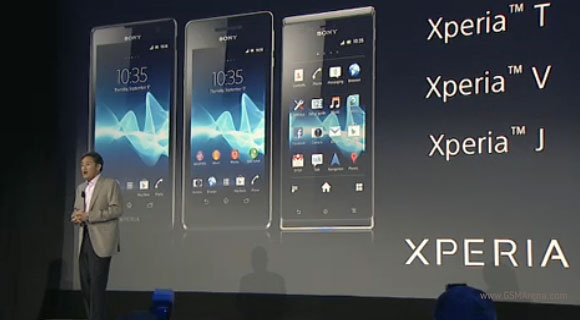 The newly announced smartphone quartet consists of the Sony Xperia T and Sony Xperia TX flagships as well as the mid-rangers Xperia V and Xperia J. The tablet is also joining the Xperia ranks, bearing the name Sony Xperia Tablet S and while it borrows a few design ideas from its predecessor, it's a vast step forward in terms of ergonomics and processing power.
Live photos of the newly announced devices, garnished with our first impressions of them await you on the following pages.
s
I want to xperia v or tx. Who performent.