Sony put out a teaser video that proclaims "The time to Demand Great is coming." The video features a stylized flip clock that reveals four clues, which we've combined into the image below.
The last one is easy enough – September 3 is when the Sony IFA event will take place. The H2O bit is also easy, the new Xperias – Xperia Z3, Xperia Z3 Compact and Xperia Z3 Tablet (Compact?) – will be water-resistant just like their predecessors.
"7MM" could be referring to a thickness, the current Xperia Z2 phone is 8.2mm thick, the Xperia Z2 Tablet is actually thinner, 6.4mm. This only leaves "Cu" unexplained but it could be as simple as "see you."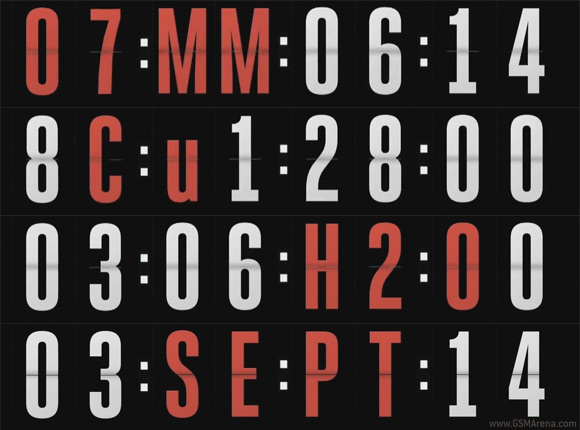 Here's the video teaser. At 0:40 you can see the silhouettes of the three upcoming devices.
d
I cant stop thinking if there is sth more up the sleeve....copper heat reduction, what if...they managed to turn some of the dispersing heat into electricity for the battery? Maybe u128 means up to 128 hours battery endurance? That would be true inno...
d
Some people are only nitpicking... Camera is perfect... they see problems in 100% crop pixel contrast ratio, it's a GSMA disease
S
I own a Z1 but dont know what camera issues people are talking about, please explain