Sony is getting into the drone business with its new Airpeak project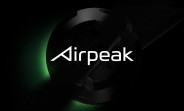 Sony just announced the Airpeak project – its contribution to the field of camera drones, which will be based on the company's imaging and sensing expertise as well as "3R" technology (Reality, Real-time and Remote).
A short press release says that this project is aimed at the entertainment and "various" other industries, hinting at professional uses rather than consumer products. In fact, it's not entirely clear if Sony will launch its own drone or if it will offer camera and sensor modules to drone makers.
More updates will be posted on the dedicated Airpeak site, leading up to the launch of the project in Spring of 2021. There's really only the vague teaser video above to go on for now.
Back in January Sony did file a patent for a foldable drone with a somewhat unusual design – ducted fans are mounted on pillars, so that they can be rotated into the drone's body for transport and easily deployed before flight.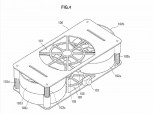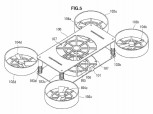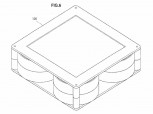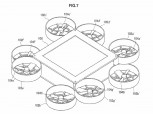 Sony drone design patent: quadcopter design • octocopter design
For comparison, the new DJI Mini 2 has its propellers mounted on arms that fold snugly next to the body when it's ready to go back into its small case.
F
Always been a fan of Sony products, however the smartphone produced by Sony have been poor. I hope that the drone will not be over priced because of the Sony badge. However It will need to out perform it rivals in the camera department, and it...
S
The king of foto-video sensors not to have drones?! The replacement of GoPro with a Sony device should be also considered by its engineers! Good move!
i
I have a yamaha rx-v579, it's decent, but it's mid ranger, decent but not perfect, need to reset every year as there are issues with detect digital audio signal but this is rare, once a year mostly
ADVERTISEMENTS