Crowdfunding and peculiar tech just seems to be a match made in heaven. A quick browse through Kickstarter or Indiegogo can reveal a tidal wave of innovation, but sadly, most of the really ambitious gadgets never really make it to production. However, when dealing with the likes of Sony, there is certainly a lot more confidence in the air.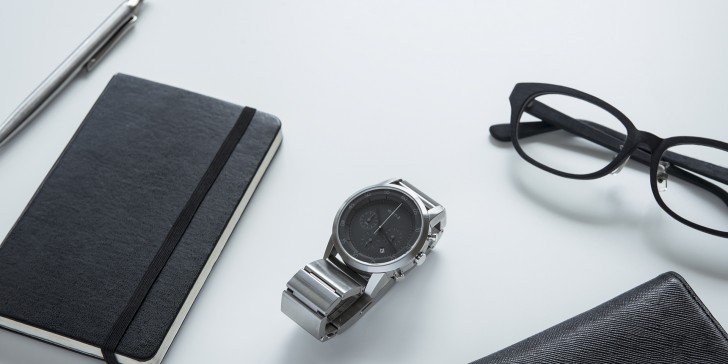 The tech giant has apparently listed a new premium smartwatch concept on its own crowd funding platform – First Flight. The watch aims to combine smart wearable functionality with and exquisite premium design and from the looks of it is a truly visually stunning accessory. It is dubbed "Wena", which stands for "wear electronics naturally" and the moniker is quite fitting.
The watch part of the device employs a traditional, mechanical design with a high-end clockwork. It comes in two varieties – a "Chronograph" model, which has three separate dials and hands for hours minutes and seconds and a "Three Hands" one, with a more typical watch face.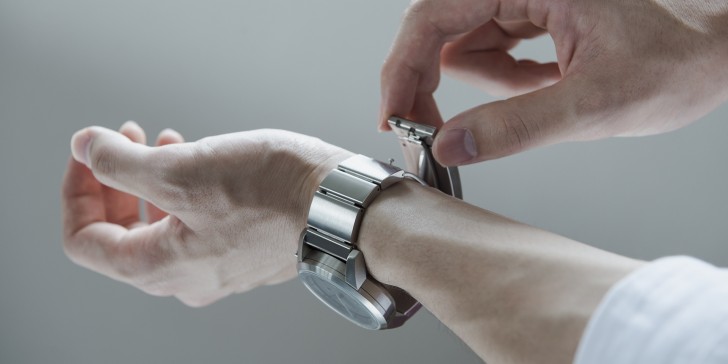 The smart part of the wearable is housed in the metal strap. It utilizes vibration and a customizable LED lightс to deliver notifications and relevant information, relayed through your phone. Sadly, the app is currently iOS only, but if things pick up, an Android version is more than likely to follow. Wena also comes with activity tracking and an NFC chip and virtual wallet, compatible with the Japanese Felica standard. This should allow seamless payments within the country.
It is clear that Wena is going for a beautiful match between a traditional watch and a new age digital smart assistant, building on the increasingly popular idea of non-intrusive tech that blends into your surrounding without really altering it. Consequently, Wena looks like a proper high-end watch, all down to the 42mm metal body and round form factor. The watch itself should be able to run for three to five years on a single battery, while the wrist is rated for about a week away from the charging cradle, which is not bad.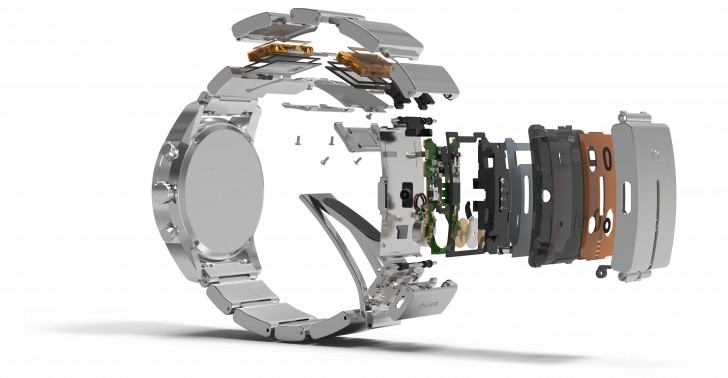 As far as the crowdfunding campaign is concerned, it is going quite well and should be viewed more as a promotional activity than anything else. The Wena Wrist itself is expected to ship in March or April 2016. Prices should range from ¥34,800 ($287) for a silver Three Hands model all the way up to ¥69,800 ($576) for a black Chronograph.
It is a pretty penny to pay for a smartwatch, but on the other hand, not nearly as shocking in watch terms. In any case, it seems to be wholly targeted at the home Japanese market for now and we just have to wait and see if it ever ventures on to international sales in the future.
?
my watch is better and cheaper than all smart watches. Last time i replace its battery was 2 years ago.
ADVERTISEMENTS