The season's hot Star Wars PlayStation 4 bundle includes a special edition of the console, the anticipated Battlefront game and four downloadable classics - Super Star Wars, Star Wars: Raced Revenge, Star Wars: Jedi Starfighter, and Star Wars: Bounty Hunter.
As it turns out those four games, once downloaded, are actually untouched PS2 ROMs running via emulator on the PS4 console. Naturally Sony was asked to respond on these findings and the official statement confirms Sony is prepping a PS2 emulator for the PS4.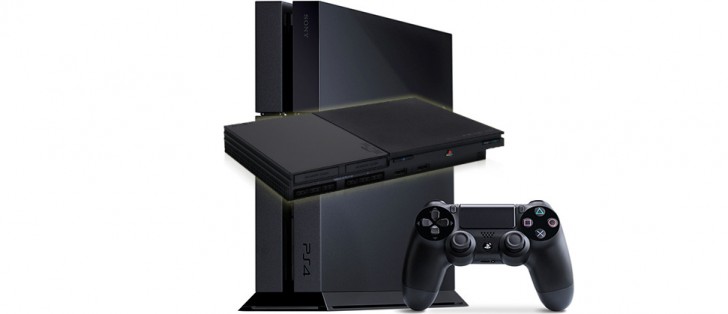 "We are working on utilizing PS2 emulation technology to bring PS2 games forward to the current generation ... We have nothing further to comment at this point in time."
It seems Microsoft's bold move to add Xbox 360 backward compatibility on the Xbox One finally worried Sony and made the Japanese company take additional actions.
Shortly after Microsoft announced its plans to add X360 emulation on the X1, Sony was asked for comment and the reps said the company had no plans for backward compatibility outside the PlayStation Now streaming service PS3 games.
The PlayStation Now service is a subscription-based streaming of PS3 games on a PS4, selected Sony Bravia TVs and Samsung Smart TVs. It requires a compatible PS4, PS Vita or just a smart TV, a DualShock 4 controller and $20 per month. This seemed like a tempting workaround for those not owning physical copies of the games, but not so much for fans with the original discs still in their collection.
Now that Microsoft released the Xbox 360 emulator on the Xbox One with the latest software update, many people are opting for the Xbox One as a great holiday gift instead of the PlayStation 4. Sure, the PS4 has a great sales record so far with Microsoft always needing to catch up, but it seems things may change in a few months.
Many of you will probably ask - why not PS3 instead of PS2? First - there is the PlayStation Now service, which we doubt Sony will retire after all the investments it made to make it happen. And second, the PS3 hardware was a lot more complex than the X360 and it may be impossible to make a proper emulator anyway.
So, Sony is going to bring PS2 compatibility on the PS4. Are you excited?
B
I have been reading your posts regularly. I need to say that you are doing a fantastic job. Please keep up the great work. xbox one reviews
?
Well yeah thats kinda the point. If they were both made for the same thing there would be no point in arguing over which is better(lookin at you smart phones). PS4 is a lot more gaming centered while Xbone is more about an all inclusive media center....