We're already aware that Sony aren't holding back in the wake of their rebirth as Sony Mobile Communications and with four devices already toting either an 'available' or 'coming soon' status, we know that they're keeping themselves busy.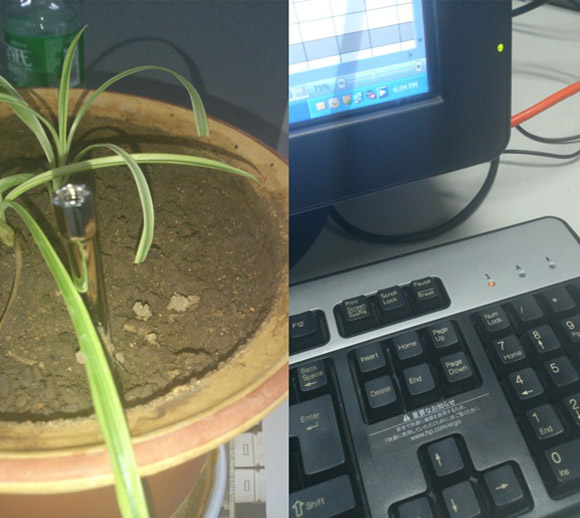 Based on some leaked camera samples and a few other clues, we're already starting to build up a picture of their next device, currently known as the LT29i Hayabusa. The camera samples which just surfaced aren't showing off anything in particular but the information which lies within their EXIF data tells part of the story.
The shots, which appeared on Picasa just days ago show a drab looking plant pot and part of a computer keyboard, but within the aforementioned data, the device taking these inane images is operating under build number 7.0.A.0.599_53_b100. When you place this alongside Sony's current flagship, the Xperia S (ion permitting), which runs build number 6.0.A.3.37, the former appears to be using the next iteration of Sony's mobile UI (known as eDream 7).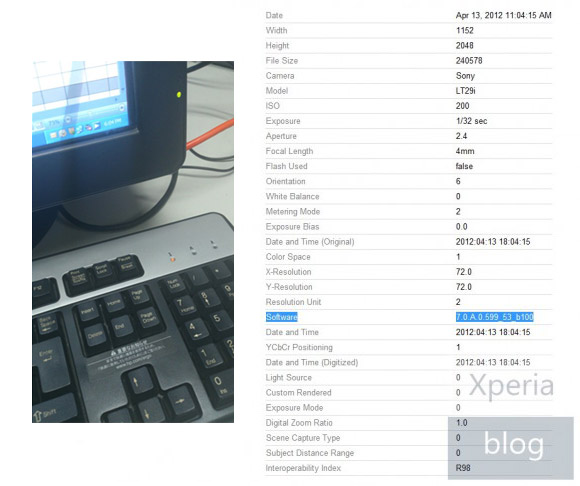 The spec sheet rumored to accompany the LT29i Hayabusa is said to include a 4"+ display with a 720 x 1196 resolution suggesting a lack of any hardware or capacitive buttons as we've seen from the latest Sony devices (with the extra 84 pixels reserved for onscreen buttons much like the Galaxy Nexus), as well as a 1.5GHz dual-core Snapdragon S4 MSM8960 chipset to put in the leg work.
This reinforces Sony's intentions to stick to releasing dual-core devices, at least throughout the remainder of 2012 and with the S4, bringing a device to the table comparable to the freshest competition, namely the HTC One S (the review of which you can check out here).
The Hayabusa is expected to launch in July and there's even talk of LTE connectivity when it does, but we'll keep our eyes out for any more solid information before we jump to any conclusions.
t
huhm, htc sensation xl has 1.5 ghz dual core just like xs
D
If they release it with the same small aperture 12mp camera, on camera they aren't fighting for shure. Build quality, the screen and rest looks quite good.
D
If they learn from build quality or camera(12mp camera with that tiny lenses/aperture is a real shame) doesn't mean a closing down but quite an opposite. And Nokia, I think Nokia even if it has/had all the weapons to rise, someone there want's ...
ADVERTISEMENTS