The upcoming Sony LT30p Mint from Sony did a few rounds a couple of weeks ago, when some camera samples leaked alongside a specs sheet that had flagship written all over it.
Today, it seems that Mobile-Review has not only gotten their hands on the Mint, but managed to snap so many pictures of the smartphone and its interface, that it's safe to say we've got a preview on our hands, and all of that before the device is even officially announced by Sony.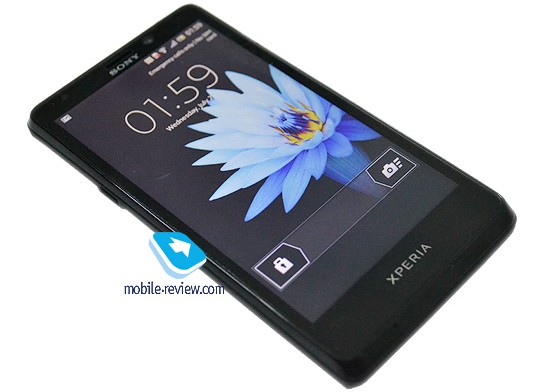 What we see today confirms the specs leak from earlier this month:
4.3" display of 720p resolution
Qualcomm MSM8960 dual-core Krait processor
1GB RAM
16GB internal storage, expandable via microSD
13MP camera with HD front-facing




The Mint next to the Samsung Galaxy S III
As expected, the software is the Sony-skinned Ice Cream Sandwich, which is a relief, frankly – it would have been ridiculous to see yet another new phone Sony running Gingerbread out of the box. The stock hardware keys have thus been replaced with the on-screen ones, and, according to the preview, the (beta) interface is very responsive, but still has its share of bugs to be smoothed out.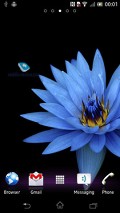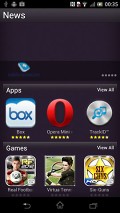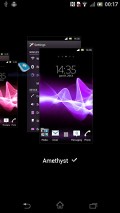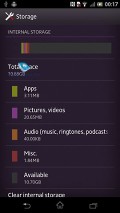 The Ice Cream Sandwich UI
Seeing as how the device is not official yet, it's possible that Sony may even be able to put Jelly Bean on it by the release date, but that's probably just us being too optimistic.
Speaking of release date, the Mint is expected to be out by September, so we're probably looking at the official announcement coming at the Sony press conference on August 29. The expected retail price is €560, which may be a bit steep for a device which cannot readily compete (according to benchmarks) with the current upper-echelon smartphones on the market, such as the Samsung Galaxy S III and HTC One X. Time will tell if that will continue to be the case when the device hits shelves in a couple of months.
Meanwhile, check out the full preview in the source link below.
D
no menu, back and home?? Smells like a Galaxy Nexus :)
k
4.3 inch excluding the back ,home & settings keys ???
ADVERTISEMENTS