Sony Mobile will let go 200 staff from Swedish office as it tries to halve costs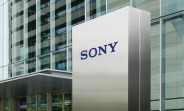 Sony Mobile has been losing money and market share and the parent company has come up with a plan to address the first part – it will cut the division's expenses in half over the next several years.
This starts with a round of downsizing at the office in Lund, Sweden. This office was formerly the HQ of Sony Mobile, but that moved to Tokyo years ago. Still, the Lund office employs some 1,200 people.
There aren't many details known, but it seems like 800 of those are directly employed by Sony Mobile, while the rest of the staf there are contractors or working for other divisions. Of those 800, a quarter will be let go – 200 people – by the end of March 2019.

Stefan Olsson, Deputy Chairman at the Lund office, says that halving the expenses does not mean letting go of half the personnel. Sony is reviewing the business, so the details are still being ironed out.
Sony Mobile sold 13.5 million units last year and predicted 10 million sales for this year. That number was reduced a couple of times, the Q3 report set it at just 7 million units. Similarly, the initial plan was to reduce expenses by 30%.
x
Sony have always had dedicated memory slots since always. Even back when it was a joint venture with Ericsson.
I say you never try out XZ3, don't you know that? Please refer this https://youtu.be/l35hlK7jemY XZ3 with single camera did the excellent job. You can also read my comment there.
M
Sony'selling slow down bec of the Ambient Flow design