Introduction
Even though Sony had no product announcement to make here at the MWC in Barcelona, its booth is drawing crowds. The already announced Xperia Z and ZL flagships are on display there, along with the international version of the Xperia Tablet Z.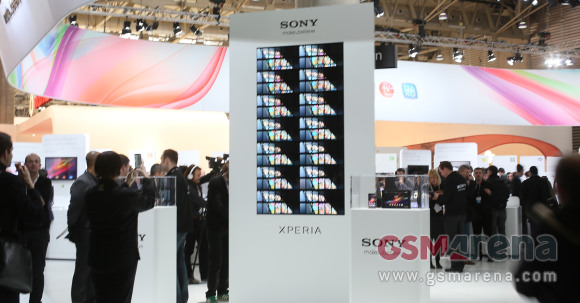 The Xperia Z was the headliner at CES and is already available in some markets, even more to follow this Friday. Quite predictably though, the Xperia Z and the soon to be released Xperia ZL are still getting plenty of attention and people wait in line to play with them.
The real newsworthy piece of gear however is the Xperia Tablet Z. Both the Wi-Fi-only and LTE-enabled versions will become available before this quarter ends. Previously, the Xperia Tablet Z was announced only for Japan.
We spent some quality time at Sony's booth and managed to play with all of the gadgets. Since we already know everything there is about the Xperia Z, we'll be focusing on the Xperia Tablet Z and the Xperia ZL smartphone.
D
Actually, that xperia tablet z is a very good device, my only concern about Sony branded mobile devices is the screen and that's because I saw xperia z screen and honestly it's awful, poor colors, poor contrast, poor everything about the screen..But ...
D
sony is becoming monotonous wit design