Sony has established itself as one of the Android manufacturers most committed to the open source software over the past couple of years. The company has always been quick to release the firmware files has pushed AOSP ROMs to a number of its devices - most recently the Xperia Z, Xperia ZL and Xperia Tablet Z flagships.
Now the company has open-sourced the Xperia Z Ultra software, even though the phablet has only seen very limited market availability so far. The 6.4" monster has only hit shelves in select Asian markets with broader release expected to come in September.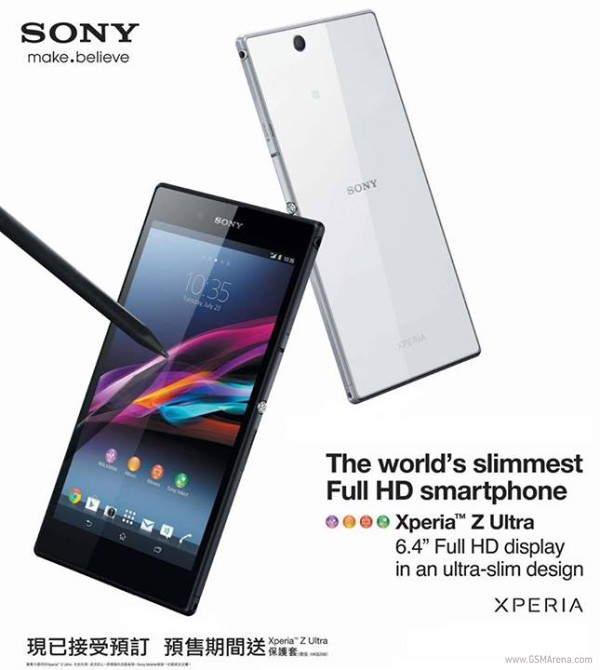 Now, that the company has done its part, though, developers will have plenty of time to prepare quality custom ROMs by the time you actually get a chance to get your hands on a Sony Xperia Z Ultra. And if you are a developer interested in toying with the Xperia Z Ultra software, you can follow the source link right now and get going.
a
sony xperia z ultra no led light very very very very very very very very very very very very very v very very very very bad
?
I love my z ultra, takes good daylight pics to!!! Bought as phablet not camera 🎥 it's size and features far outweigh it's lack of flash
A
The screen can be a little bit dim by default. But it you put off the extra picky brightness limit, All colours all vibrant! Actually the Red is beautifull. One of the best red I have ever seen, without the Super Amoled colour mixups.