According to a report by Chinese ePrice, Sony plans to out a special edition of its latest flagship the Xperia Z2 called Deluxe Edition. As the name suggests, it will be an even more premium offering and will include additional Sony accessories in the retail package.
Sony is bundling its own-made Magnetic Charging Dock (DK36), a Stereo Microphone (STM10), a Digital Noise Cancelling Headset (MDR-NC31EM), and a Style Cover Stand (SCR10).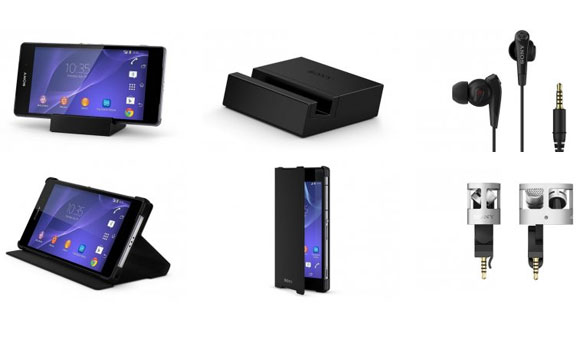 As you can tell, that's quite a lot of accessories and Sony is planning to launch just 1000 Xperia Z2 Delux Editions. The phone will get its official debut in China on March 27 and the company is expected to launch the regular Xperia Z2 shortly afterwards.
The price of the regular Xperia Z2 in China is expected to be 4,999 CNY or about $800, while the Deluxe Edition will retail for 5,499 CNY - $884. Sony is currently experiencing Xperia Z2 stock shortages in Europe and yesterday raised the price of the phone in Germany to €679.
D
I hope the z2 deluxe edition is still in store till now.....i so have to ge me one of those
?
I'll be willing to pay extra for all the extra premium goodies. They're all worth not just $83.
A
apple sucks big time, over overpriced,underpowered,not so flexible interface lacks innovation! overall-SUCKS!