Sony's mobile business cannot catch a break - last quarter it published its financial report, revealing only 2 million phones sold between April and June. The July-September numbers are out, and they are even less impressive - just 1.6 million, which is half the sales this time last year.
In term of revenue the numbers are down from JPY172 billion to JPY117.8 billion, with an operating loss of JPY29.8 billion, half of it due to an impairment charge against long-lived assets.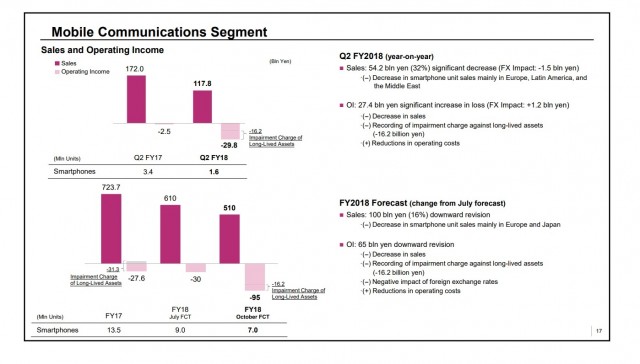 Sony Mobile Communications financial results
During the past quarter, Sony saw decreased sales mainly in Europe, Latin America, and the Middle East. The yearly forecast in July was that the end of the fiscal year would see 9 million phones sold, but the latest report changed the amount to just 7 million.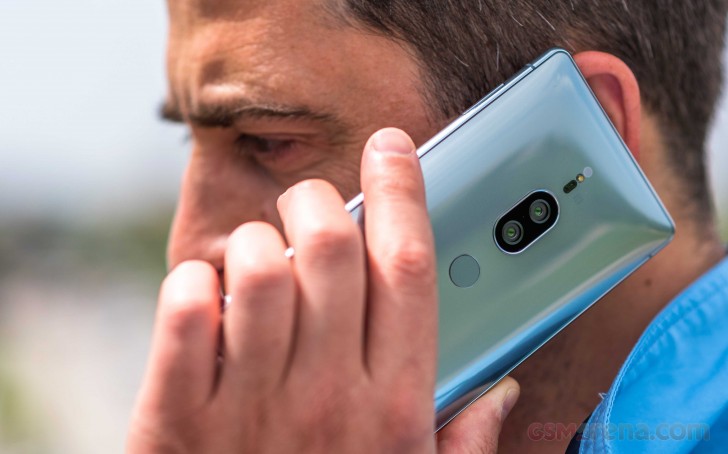 Smartphone business aside, the Japanese giant is very well. The company's operating profit expectations rose to JPY870 billion ($7.72 billion) up from the prior forecast of JPY670 billion. The growth was driven by the semiconductor business and the PlayStation division. Another bonus is the one-time accounting gain from Sony Music purchasing EMI Music Publishing.
?
No customers no cry No customers no cry Remind you it is song.
L
Sony's mobile division probably won't survive till 2020. The new Sony CEO already said he's going to shift away from gadgets and devices. Perhaps Sony's tremendous success in its other businesses has made it complacent when it comes to smartphon...