Sonyís T2 Ultra phablet was slated to the come to the UK, but it seems that the massive-screened Android device has had its UK debut mysteriously axed.
The sudden lack of UK availability for the device hasnít been revealed. There have been some negative reviews of the phablet and some mention of customer dissatisfaction. The T2 did find itself in a pretty competitive category as of late: mid-range phablets.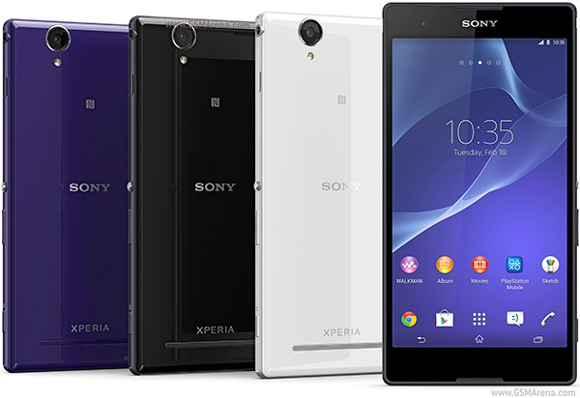 Itís high price probably didnít help matters either.
To refresh your memory, the T2 Ultra has a 6Ē Bravia Engine 2 display, 1GB RAM, 8GB internal storage with a microSD card slot for expandable storage, a 13MP primary camera, 3000 mAh battery and a quad-core 1.4GHz Cortex A7 CPU.
No comment from Sony has been made at this time.
m
It's not always about cheaper price. Sony = Quality and Reliable mfg! *Those other mfgs make cheap quality products.
?
It was too little too late. I like Sony (I have their excellent Z Ultra), but they took way too long to get this out, and it costs way too much. For the price they want for the T2 you can get a much better phone.
S
You are absolutely right. Few things i like about this phone is the dual sim capability and its ultra slimness but the pricing is a let down for me. I'll consider buying this phablet if the price is at approx $200 to $250 only.