Sony has gone to Twitter to tease its upcoming Honami smartphone. Accompanied by the hashtag #bestofSony comes an image of Sony's signature power button, complete with Sony's claims of precision engineering.
Sony makes it pretty clear we're seeing the Honami power button with the caption "It's the smartphone everyone's been talking about... not long now".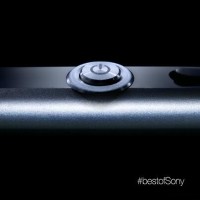 Sony teaser image (click to expand)
Not long now is almost certainly referring to the September 4 IFA presentation Sony's already invited us to. We've already seen images of the Honami in the wild and this is the second time that power button has come to our attention. We know the device will come in white, purple and black and we've even seen some camera samples from it.
Rumored to premiere as the Sony Xperia Z1, the Honami should have a 20.7 MP camera, Snapdragon 800 chipset with 2 GB of RAM and four Krait 400 cores clocked at 2.2 GHz.
D
" Maybe my opinion gets to one of them, as well as your,of course."....manufacturers make for the opinions of the majority....it is stupid to call them blind....
D
U say my comments are uncritical... Whereas in your first comment u state that the design of iPhones and xperia are cheap and Chinese look alike and Samsung has the best design at the moment. It is a well known fact that the soap bar design of Samsun...
D
because I already said I love Sony and I know their potential. So it's not a waste of time for me, reading uncritical comments, is.