Sony unveils Xperia Ear, Xperia Eye, Xperia Projector and Xperia Agent
This year Sony's MWC conference was really short and to the point, perhaps even too much so. Besides the new Xperia X handset family, the Japanese giant also introduced us briefly to a slew of accessories and other intriguing tech, sadly, without going into too much detail, which is understandable, since only the Xperia Ear is an actual product and the rest are still merely concepts at this point. Here is what we managed to gather.
Xperia Ear
As the name suggests, the small device is essentially an earpiece, but Sony has intended it to be more than a slick handsfree. It also doubles as your own personal assistant, equipped with voice prompts for relaying most useful information from your phone. This includes incoming calls, messages, calendar events, weather, traffic and news reports. And the communication works both ways, you can easily ask for any of the aforementioned information streams to be narrated and also initiate calls and even dictate quick messages or navigate to a logation.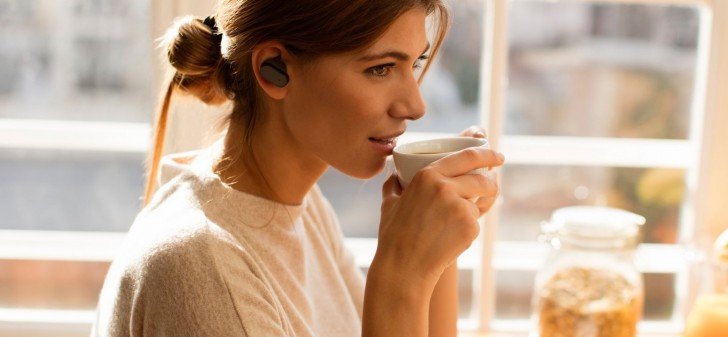 The device is said to communicate with your handset through NFC or Bluetooth, and it is built for continuous operation with the promise of an all-day battery and IPX2 water protection.
Xperia Eye
Again, the name tells most of the story. The Xperia Eye is a tiny camera that is intended to easily clip on to clothes. It appears to have the right shape and form for an action cam, but its exterior suggests that Sony might not market it as such, but instead focus on its use as a daily life-vlogging or journal device. It is equipped with a 360-degree spherical lens for a natural field of view.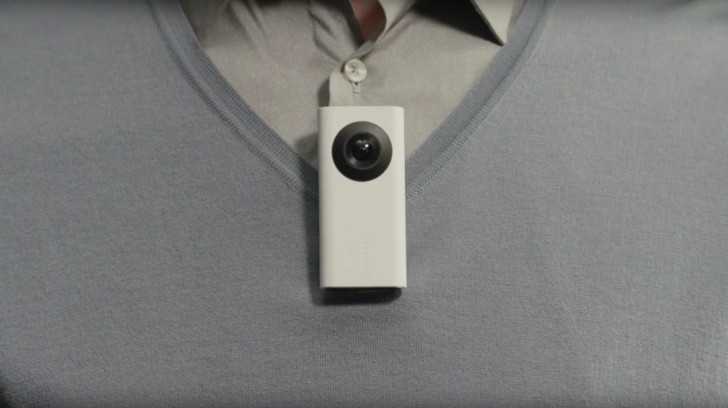 The camera itself is also said to be smart enough to accept voice commands for hands-free operation and even detect faces and automatically snap stills. Specs on the actual camera and sensor are still pending.
Xperia Projector
Information gets even scarcer at this point, but we think we got the gist of it. The projector is housed in a rather compact tower-shaped enclosure, obviously intended to stand close to the projection surface, be it a wall or a table.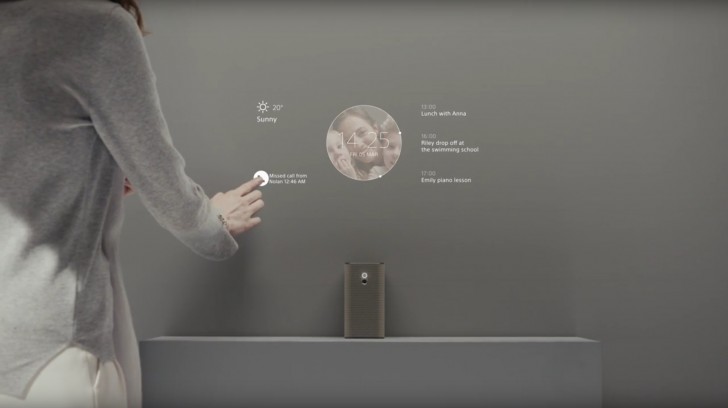 Judging from the quick video demo, it is not particularly bright or powerful (our best guess would be around 500 lumens or so, but official specs are still pending). It is, however, equipped with touch input technology, so you can create a quick interactable experience, albeit not on a very large scale.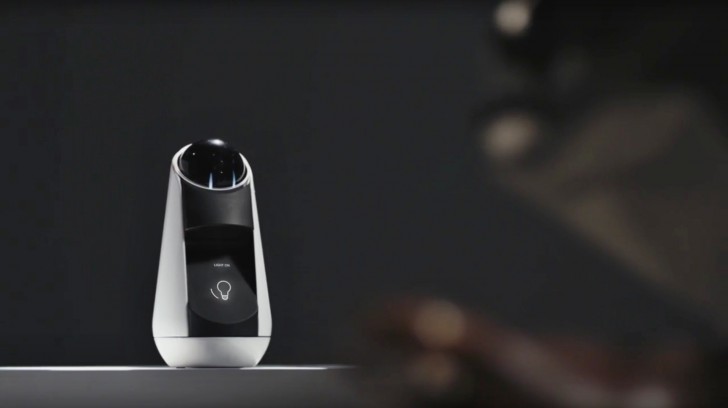 Xperia Agent
Last, we have a rather odd-looking vase-shaped device. It is equipped with a rotating camera, touch display and also voice interactions. Its main purpose seems to be a hub for home automation. The demo clip shows it automatically turning on the lights and greeting its owner upon return, but its IoT implications might actually extend further than that.
A
In 2 years Sony and LG will catch up to Samsung in smartphones and there will be no way for Samsung to differentiate itself anymore.
V
Sony and LG, unfortunately only these giants show some innovation at this year MWC, Samsung and all other major players only refined their already dominant and good smartphones offerings.
D
No, I asked about interactive finger tracking phone Projector with connectivity options... You know, one like Sony just introduced Waiting...
ADVERTISEMENTS