New firmware updates are now available for the Sony Xperia Z and Xperia ZL. Both new ROMs bring similar improvements over the system, signal and touch sensitivity, bug fixes and are still based on the Android 4.2.2 Jelly Bean.
There is no official change log on the updates, but some users have already compiled a list of all the notable changes.
Smoother Boot animation
Efficient RAM management
Home launcher is smoother, no more lag
Update Center has new UI
3G Signal strength improved
Improved touch response
Faster sleep and wake
Low-light image quality improved
Changes in car mode app
High resolution image snapping while recording a non-HDR video
No screen flickering
No unusual battery reading bug
Our tipster mentions unusual heating when running the AnTuTu benchmark, but there's no confirmation of that from other sources.
The updates are available both over-the-air and via the Sony PC companion.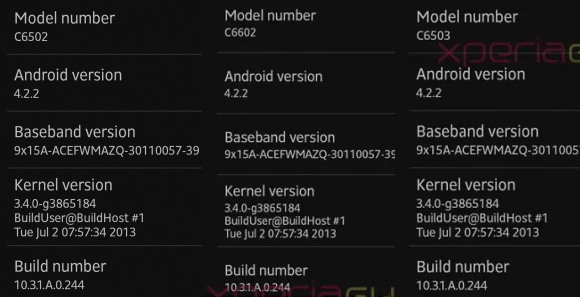 Sony recently updated the Xperia Z and ZL with Android 4.2.2 but the ROM contained some bugs and it seems Sony was working hard to fix them as fast as possible. As you can see some new features made it with the update as well that weren't probably ready in time for the previous 4.2.2 major update.
Anyway, it's good to see Sony is taking good care of its flagships and is pushing faster than ever firmware updates.
Thank you, Jean Bassil, for a great tip!
r
My mobile is updated with Claro type version which is wrongly updated i need my old indian version. Can anyone help me ou pls.
r
Hi bros....am from india nd I bought New Sony Xperia m.... It was working fine.....bt McAfee did the problem...I uninstalled McAfee...nd my mob was locked...there was no mail with me to unlock too....so I gave it for flash....nw it has 4.1 android......
?
Lags sometimes when trying to check text msg. Will have to reboot by powering off and turn on again to receive texts