Sony WF-SP800N TWS earbuds come with ANC and up to 26 hours of battery life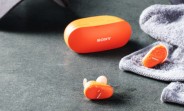 Today Sony unveiled its latest truly wireless (TWS) earbuds with the brand new WF-SP800N. They come with active noise cancelation (ANC) as well as IP55 water and dust resistance and plenty of battery life to keep you going in your workouts or any other task you throw at them.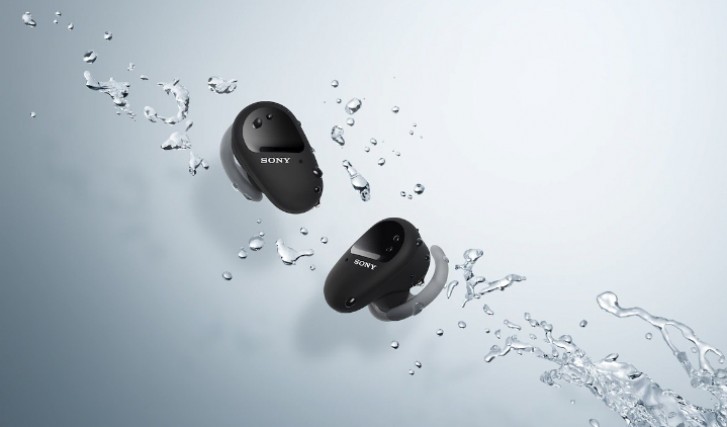 Sony's new buds are part of its Extra Bass audio series and come with an in-ear design and adjustable arc support. Each bud weighs in at 9.5 grams which is a bit on the heavier side. There are touch controls on each side as well as adaptive sound control with distinct profiles for walking, running, and different commuting modes. You'll also be able to fine-tune the sound output through Sony's Headphones Connect app. They pair over Bluetooth 5.0 and work with both Android and iOS.
Battery life is an area where Sony aims to excel with the WF-SP800 as the earbuds are rated at 9 hours of battery life with ANC on (13 hours without) while the carrying case adds another 9 to 13 hours depending if you have noise cancelation on. A quick 10-minute charge will be good for 1 hour of battery life according to Sony but unfortunately, there's no wireless charging on board.
The Sony WF-SP800N come in black, white, blue and orange colors. Retail is set at $200 (€185) and they are available on Sony's official website.
?
Which airpods are you talking about? The pro's do have a good fit, the normal ones don't for a lot of people (their music is leaking through). Also, if you have smaller ears, they just fall out so easily (i have two different sized ears, i can confir...
p
well, "looks" is really popular nowadays... a good marketing... you know... it also has that "social status"... even on clothes and accessories, some people wear even those clothes that arent comfortable to them as long as it "looks good"... btw as...
X
from i see in this comment section. many people cant appreciate sound. design is imporant but if sound bad, you cant enjoy your music at least for me. apple airpod is look so fragile, doesnt have quality looks. even the design so minimalist. maybe fo...
ADVERTISEMENTS