Video recording
The Xperia 1 comes with a few video capture goodies as well. For one, there is the new SteadyShot implementation we mentioned earlier, now complete with OIS (where available). Also, seeing how big Sony is banking on its new 21:9 concept, it is only natural to see a 21:9 video recording mode in the camera app. It records at the native 1644 x 3840px resolution of the Xperia 1's display.
You can record videos with all three cameras and the available resolutions are 4K@30fps, 1080p@30/60 fps, and 720p@30fps - there is no 4K@60fps mode. SteadyShot is available on all of these resolutions and it pairs with OIS if the lens is stabilized (normal and tele camera).
HDR video is available, too. You can capture 4K HDR clips with the main and tele snappers only, there is no HDR for the ultra-wide-angle cam.
The 5-axis EIS works really well and we're glad to finally have it on for 4K footage on Xperia phone. It seems OIS is getting in its way as we observed some jerkiness of the video, which usually occurs when the lens is stabilized and the system doesn't keep up with the camera movement. For example, the ultra-wide-angle camera lacks OIS and the SteadyShot EIS seems to be working better here as the footage is smoother.
Now, let's talk quality. The 4K videos are encoded at around 55Mbps, which is a little higher than average. 1080p/60fps footage gets 30Mbps flat, while 1080p/30fps is treated to 17-17.5Mbps. Audio is recorded in stereo and gets a 156kbps bit rate regardless of video mode.
Main camera
The 4K footage from the main camera has great dynamic range, the colors are true to life and contrast is excellent. There is a decent amount of resolved detail, though we've seen flagships do better.
The 1080p videos shot at 30fps similar dynamic range, colors and contrast. They are plenty sharp and detail and among the best we've seen.
Finally, the 1080p clips shot at 60fps have less resolved detail than the 30fps ones and are quite soft.
Telephoto camera
The 4K videos from the telephoto camera are softer than the ones we shot with the main cam. They do look good and offer nice contrast and colors.
The 1080p footage from the telephoto camera matches the quality of the main one - excellent 30fps and soft 60fps clips.
Ultra-wide-angle camera
And finally, the 4K ultra-wide videos are quite soft, just like the zoomed ones. Meanwhile, the 1080p samples turned out great at 30fps, and once again soft at 60fps. One thing we noticed on the wide-angle videos is that the colors are somewhat oversaturated.
And finally, we shot some nice videos around Venice in Italy during the Xperia 1 launch. Enjoy!
The last stop is, of course, our Video compare tool where you can compare the Xperia 1's output against other phones we've tested. We've pre-selected the OnePlus 7 Pro and the Galaxy S10+, but a different set of devices is only a few clicks away.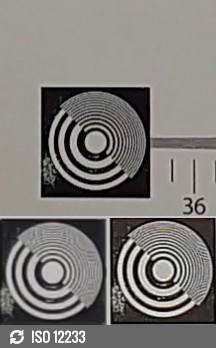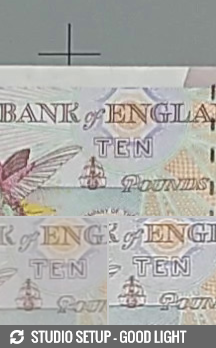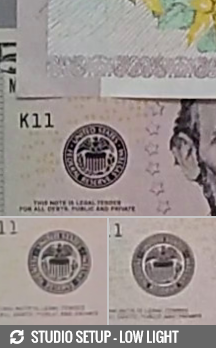 2160p: Sony Xperia 1 against the OnePlus 7 Pro and the Samsung Galaxy S10+ in our Video compare tool
Cinema Pro video recording app
Finally, besides the standard camera app, Sony also provides the "Cinema Pro" video recording app, which is designed in collaboration with Sony's CineAlta movie video camera division and is squarely aimed at videography enthusiasts.
It is hard to describe what it offers in a few words, but some of the most important highlights include shooting at a cinematic 23.98 fps at 21:9 resolutions of either 3840 x 1640 or 2520 x 1080. The footage is HDR, and is shot in H.265. There is also adjustable ISO, ranging from 50 to 1600, adjustable shutter speed (1/23.98 to 1/1541.32) and manual control of focus. Finally, the app also allows you to choose the camera you'd like to shoot with - the 16mm f/2.4, or the 26mm f/1.6 or the 52mm f/2.4.
Most interesting, however, is the Look selector, which gives you a pick from professional color profiles for your video. These include VENICE CS, Strong/BU60 YE60, Bright/BU20 YE60, Soft/YE80, String/BU100, Cool/BU60, and Deep/YE40. Of those, Venice CS is the flattest one with soft colors, the least amount of contrast and soft tonal transitions. It should lend itself well to color grading in post-processing.
Here's a samples of what is possible to achieve with the Cinema Pro video recording app.
You can also check out our in-depth Cinema Pro app review for more details of our experience shooting video with it.