Dual camera on the back
The Xperia 10 Plus is packing a classic regular+tele camera combo unlike the smaller model which has a depth sensor in place of the tele. The Plus's main camera uses a 12MP 1/2.8" sensor with 1.25µm pixels behind an f/1.8 aperture, 27mm-equivalent focal length lens. The telephoto secondary cam has an 8MP 1/4" sensor with 1.12µm pixels paired with an f/2.4 aperture, 53mm-equivalent lens. It's a 2x zoom on paper, though not strictly so when you account for the lower resolution. Both cameras have phase detection autofocus.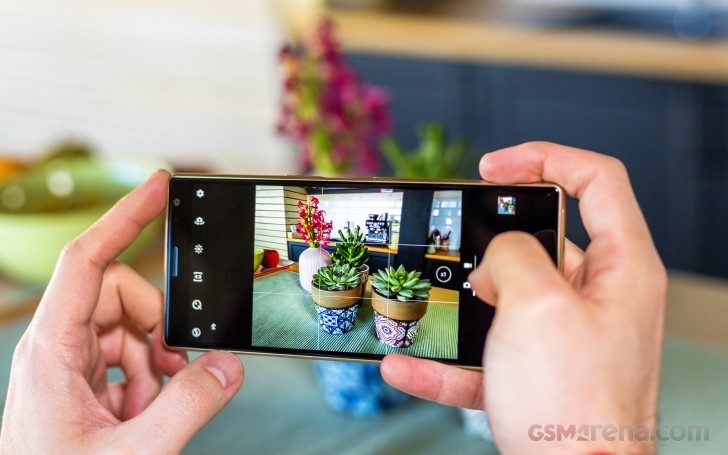 The Xperia 10 Plus adopts the camera UI from the XZ3 with dedicated viewfinders for stills and video, and extra modes behind a mode button. In the stills mode viewfinder, you have settings for flash, self-timer, aspect, basic white balance, and exposure compensation. There's also a toggle to switch between front and read cameras, but you can do that more easily with a swipe on the screen.
A new addition compared to the XZ3's app is the 1x/2x toggle to switch between regular and tele cameras. Meanwhile, a remnant remains of the times when there was a physical shutter release button and consequently a right-side-up - the UI doesn't rotate accordingly if you tilt the phone to landscape to the right instead of to the left.
As usual, there's a Manual mode, where you get to tweak exposure parameters yourself. It's not the most full-featured - white balance, for example, can only be set to one of four presets, but not by light temperature. ISO range is 50-3200, so that's pretty good, while shutter speed can be set between 1/4000s and 1s. You can dial in exposure compensation in the -2/+2EV in 1/3EV increments and you can also focus manually, but there's no focus peaking.
Image quality
The Xperia 10 Plus's daylight images taken with the main camera have very pleasing colors and good detail levels for its 12MP resolution. However, dynamic range is quite limited and in its attempts to preserve the highlights, the Xperia has a pronounced tendency to underexpose.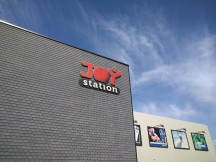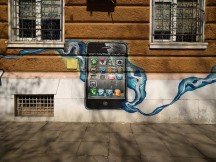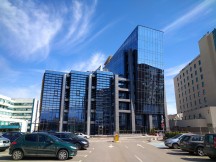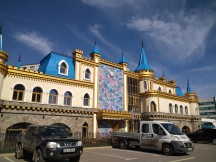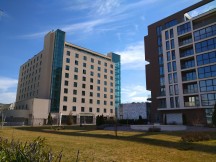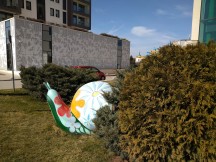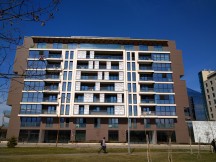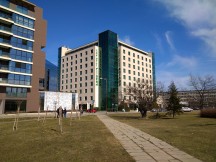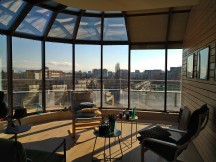 Camera samples, regular camera
There's no option for HDR in the full auto photo mode, but you do get a toggle for that in manual mode. With HDR off, the shots turn out identical to those in auto mode, regardless of the recognized scene indicating that it doesn't bother applying Auto HDR in auto mode. The Backlit scene mode that it does engage isn't remotely that, evidenced not only by the photos but also the difference in processing time that actual HDR shots require on the Xperia 10.
With HDR turned on in manual mode, however, you do get significantly improved results in terms of dynamic range, with images viewed at fit to screen magnification having much better-developed shadows and highlights. However, there's also a substantial sharpness penalty with HDR shots being noticeably softer than non-HDR ones.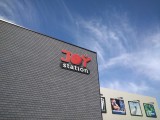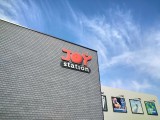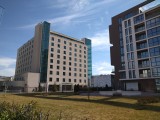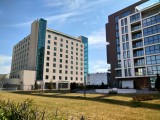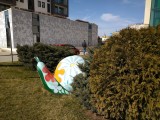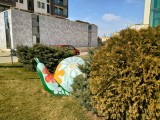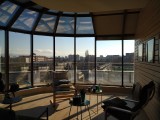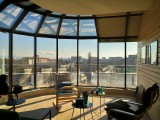 Manual mode: HDR off • HDR on • HDR off • HDR on • HDR off • HDR on • HDR off • HDR on
Here are a few more camera samples outside of our usual scenes.
Moving on to the telephoto camera, we observe that in its 2x mode the Xperia still outputs 12MP shots despite having an 8MP tele camera. Predictably, then, per-pixel detail isn't stellar - there's obviously some upsampling going on. Even so, there are clear benefits to using the telephoto camera to bring distant detail closer - it has clearly resolved the real pattern of the blinds in the last photo below, which the regular cam failed to do (as would be the norm for a 12MP wide angle cam at this distance, for that matter).
Telephoto shots do come with a boost in saturation, compared to regular ones - not a deal-breaker, but we'd like to have more consistency between the two cameras.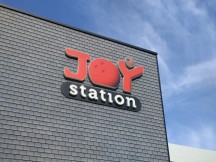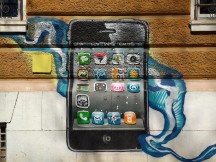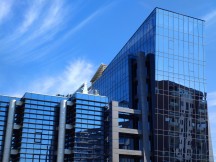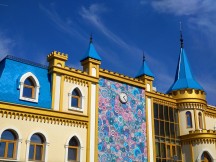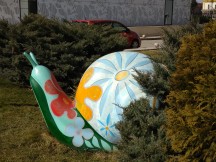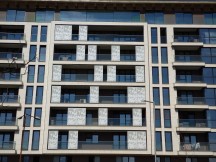 Camera samples, telephoto camera
Low-light photos from the Xperia 10 Plus's main camera are no better than barely usable, exhibiting a general softness and lack of fine detail. The limited dynamic range is evident in these situations as well.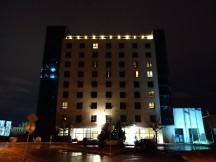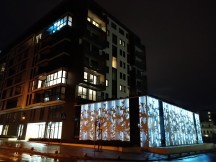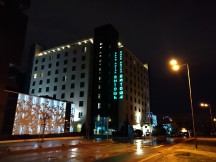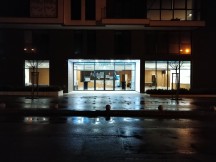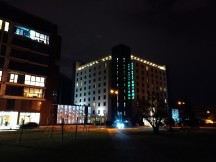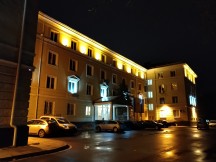 Camera samples, regular camera, low light
Telephoto low-light images are no better, with the overall softness becoming obvious even at fit-to-screen magnifications.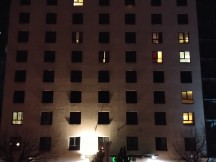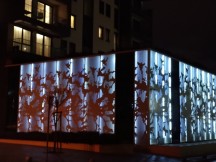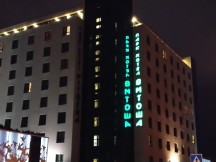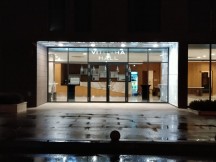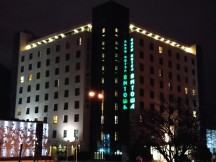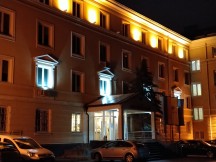 Camera samples, telephoto camera, low light
Once you're done looking at real-life samples, don't forget to head over to our Photo compare tool to check out how the Xperia 10 Plus deals with our studio charts.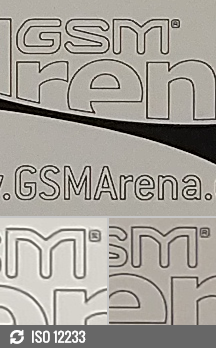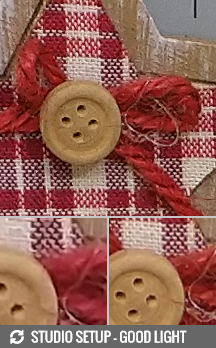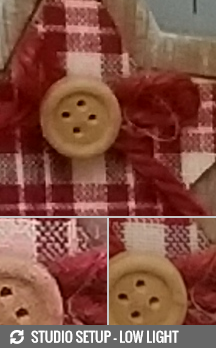 Sony Xperia 10 Plus against the Galaxy A9 (2018) and the Moto G7 Plus in our Photo compare tool
With a couple of cameras on its back, it's only natural that the Xperia 10 Plus takes blurred background portraits. It does so in the dedicated Bokeh mode and uses the secondary camera for image capture and the primary one for depth detection. That means you get the better focal length for headshots, but also the inferior sensor/lens combo. Having said that, the portraits are still saved in 12MP, as opposed to 8MP.
Then there's the matter of just how picky the Xperia is about the distance to your subject, often simply replacing 'Move closer' with 'Move further away' in the on-screen instructions. If you do manage to get the distance right, the Xperia will do a good job with subject separation and background blur. However, simply because the telephoto camera isn't all that great to begin with, and then there's upsampling at play, portraits aren't as detailed as we'd like.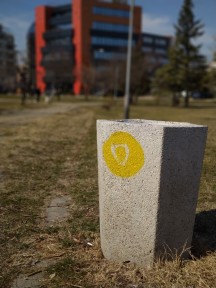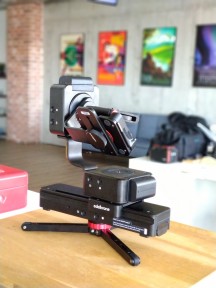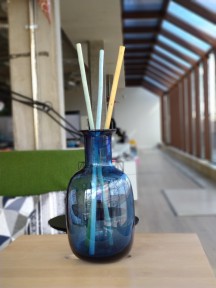 Bokeh samples, non-human subjects
8MP selfies
Selfies on the Xperia 10 Plus are handled by an 8MP camera with a 1/4" sensor and 1.12µm pixels - so same as the telephoto on the back? Not really, of course - this one has a much wider, 24mm-equivalent lens with an f/2.0 aperture.
The selfies are decent, but nothing more, which is okay for the Xperia 10 Plus perhaps, but not very encouraging for the Xperia 1 flagship that shares the same hardware. There's enough detail for an 8MP image, skin tones are nice, though overall color reproduction is a bit muted. And then in anything but ideal lighting things quickly turn sour with even reasonably well lit indoor scenes ending up soft and very noisy.
There's a portrait selfie mode too, but the best bit about it perhaps that it blurs out the noise in the background. Subject detection isn't infallible and is especially bad with the spiky hair of this particular reviewer, though, in all fairness, it's no worse than your average fixed-focus single-cam implementation. The thing is though, the portrait mode introduces an extra level of softness in the subject as well, not just the background.
Video recording
The Xperia 10 Plus records video up to 4K resolution at 30fps, with 1080p resolution at 30 and 60fps available as well. There's also a 21:9 mode where you can record in the phone's native aspect at 3840x1644px.
Only the main camera is used for video capture and the 2x toggle that pops up when you select 1080p resolution is a bit misleading - it too comes out of the main camera, only it's a cropped view from it.
4K videos are encoded at around 56Mbps, which is a little higher than average. 1080p/60fps footage gets 30Mbps flat, while 1080p/30fps is treated to 17-17.5Mbps. Audio is recorded in stereo and gets a 156kbps bitrate regardless of video mode.
One issue immediately visible in the Xperia's videos (particularly in 4K, but also in 1080p/30fps and not so much in 1080p/60fps) is the presence of weird patterned artifacts in areas of solid color. It's really distracting and robs the 10 Plus of what could have been very high marks for video performance.
Because artifacts aside, 4K footage is nice and detailed, with pleasing colors and surprisingly good dynamic range, given our previous experience in stills. 1080p/30fps retains most of these positive impressions, and we'd have been inclined to call it one of the better examples of FullHD video, had it not been for the issues above.
1080p/60fps comes with the drop in sharpness which we've come to associate with higher frame rates on smartphone videos (there are exceptions, yes). Interestingly enough it also brings slightly duller colors.
Stabilization is available in both 1080p and 4K which is nice. That said, 1080p footage ends up smoother with particularly less jumpy pans. Stabilization in 4K is decent and if you keep your pan speed low, you shouldn't have any issues.
Here's a glimpse of how the Xperia 10 Plus compares to rivals in our Video compare tool. Head over there for the complete picture.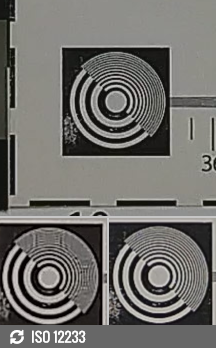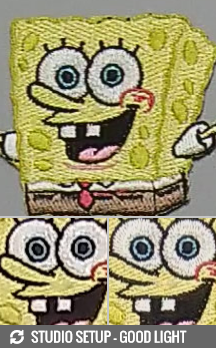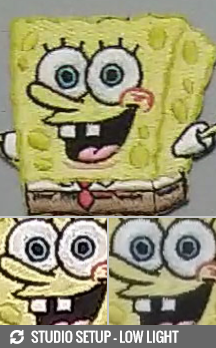 Sony Xperia 10 Plus against the Galaxy A9 (2018) and the Moto G7 Plus in our Video compare tool
As usual, we're providing you with unedited short samples to download and examine - 2160p@30fps (10s, 70MB), 1080p@30fps (10s, 23MB), and 1080p@60fps (10s, 39MB).