Sony Xperia 4 might replace the Compact line, will have a 21:9 screen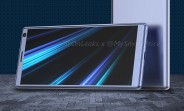 The launch of the Xperia 1 and the Xperia 10 duo left us with no Compact phone (there's no successor to the XZ3 either). We've been hearing rumors that new Compact models will be pushed closer to the mid-range and this is where the Sony Xperia 4 comes in.
This is largely based on rumors being passed around in the Esato forums, including this image that compares two older Xperia Compacts with the rumored new model.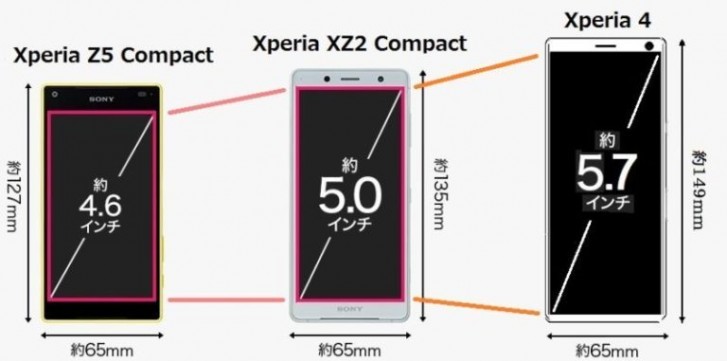 The idea behind the Xperia 4 is simple – keep the width of older Compacts, namely 65mm, but grow the screen to a 21:9 aspect ratio. Most phones in the series came with 16:9 screens except the last one, the Xperia XZ2 Compact, which made the jump to 18:9.
Whether or not a 21:9 screen is appropriate for a Compact phone is one thing, but the rumored Snapdragon 710 chipset could be even harder to swallow – previous models were petite flagships while this really is more of a mid-ranger.
At least this new model will be thinner – at 8.3mm it will be significantly slimmer than the Xperia XZ2 Compact, which was quite chunky at 12.1mm thick. This new model won't bring back the 3.5mm jack, however.
The rumors claim that the Sony Xperia 4 will be exclusive to NTT DoCoMo in Japan. Whether or not it goes global (and if the info is indeed correct) remains to be seen.
Source (in Japanese)
p
As the article says, it's not about the height, it's about the width. It's the same 65mm as previous compact phones, and I agree that width is the most important dimension here: it's the only one tbat affects how you hold your pho...
M
I never had problems with Sony phones ... so I can not tell you how good their service is.
p
There is nothing Compact in 15cm phone... it is huge.