Three 12MP cameras for every situation
The camera setup on the Xperia 5 is identical to the Xperia 1. We've got a 12MP sensor paired with a bright f/1.6 aperture and 5-axis OIS while the telephoto unit is again 12MP with f/2.4 aperture and the same 5-axis OIS. The lens is capable of 2x optical zoom. The ultra-wide camera is 12MP with f/2.4 and unfortunately, fixed focus. The selfie sensor has also been re-used - 8MP with f/2.0 opening.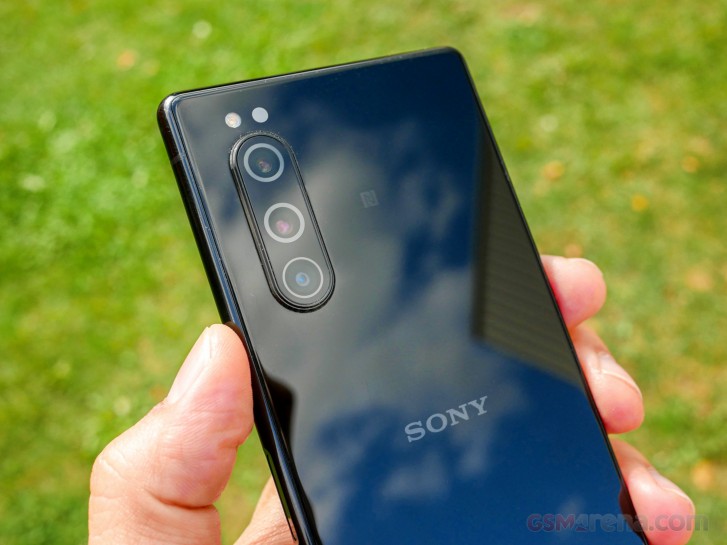 But there are a couple of upgrades that Sony took the time to boast about. They are software-related, of course, so it's safe to assume that Sony will bring the improvements to the Xperia 1 with an OTA update in the future.
The improvements in question are regarding the autofocus, scene optimization using AI and the video recording app Cinema Pro.
The autofocus is now more precise on moving objects. Sony says it's doing calculations 30 times per second and it can do so in burst mode too at 10 frames per second. A photography advisor is a new feature that looks for your finger in the frame if the subject is out of focus, the person you are shooting has its eyes closed or the image is blurred altogether. You can set it up to work before and after taking the photos.
And as for the Cinema Pro app, it can now handle multiple projects with different settings and offering more flexibility in adjusting the white balance, manual focus and audio recording levels. Trimming individual clips and merging them together in a full video has also been made possible.
Otherwise, don't expect any major improvements over the Xperia 1 when it comes to image quality. We had the chance to take a couple of samples with all four cameras - portrait shots and selfies included.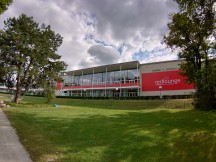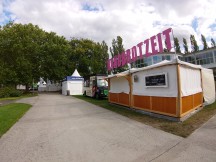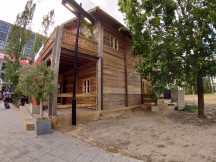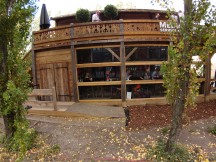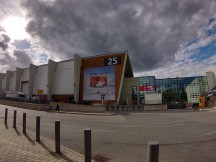 Ultra wide-angle camera samples
Early verdict
It appears that the demand for compact flagships is still alive and Sony wants a piece of that pie. After all, the company has been doing small Xperias since forever. At first glance, the Xperia 5 is exactly what users sticking to the compact premium smartphone segment are looking for. It can do pretty much everything the Xperia 1 can with almost no compromises, except for the screen resolution. Still, depending on how you look at it, this could be an advantage and you don't really need all those pixels in such a small 6.1-inch diagonal - everything appears to be perfectly sharp.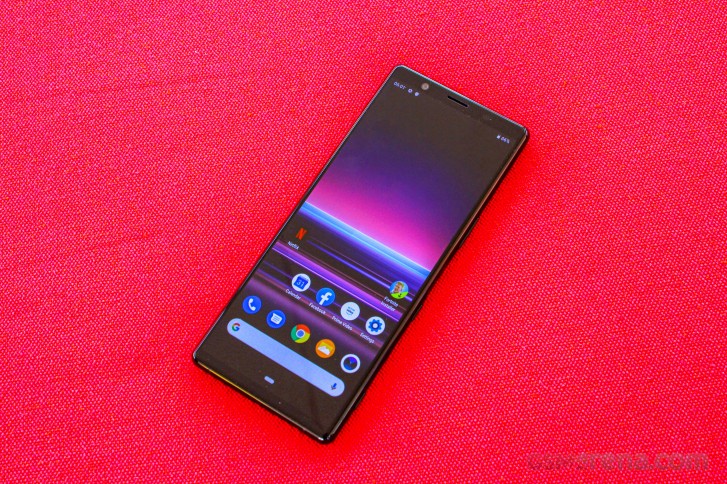 Pricing and timing would be crucial, though. Pre-orders are starting next week and the price is still unknown but word is it will cost around 800 euros. Actual shipments will begin in October and by that time, three out of the three main rivals will be out - the regular-sized 2019 iPhone (whatever it's going to be called), the Pixel 4 and the already released Samsung Galaxy S10e. The latter had enough time for market adoption and has its price low enough to be considered over the Xperia 5. Long story short - the Xperia 5 will have a tough time competing for attention but we're yet to see how tough exactly.