Competition
The 5 II is the better Xperia to come out of 2020, that much we've established, hopefully. The 1 II lags far behind in battery life, the 4K resolution on its display does less for the user experience than the 5 II's high refresh rate, and… well, most other things are the same between the two, but let's say we're also fans of the relatively compact form factor.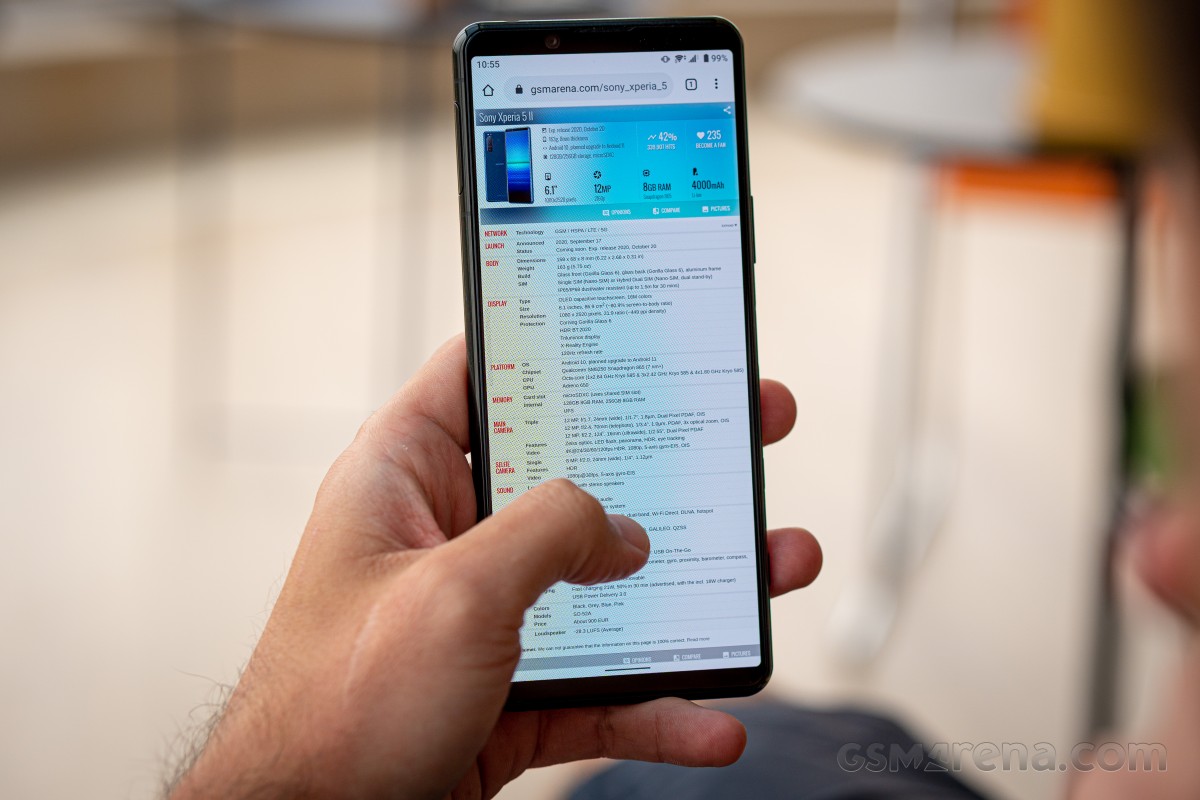 Let's say that so are you. With the small iPhone 11 Pro weighing as much as the big boys and Google all but having given up on the Pixel, small and large alike, the Galaxy S20 is the only realistic competitor to the Xperia that combines high-end hardware in a compact body.
Samsung's 'compact' is no match for the Xperia's battery life, but does offer objective benefits of its own – the brighter and higher-res display, the thoroughly superior selfie cam, and the faster charging come to mind. Individual preferences will divide people here – the vanilla looking software of the Xperia vs. the extensively customized OneUI, Samsung's… expressive photo processing vs. Sony's restrained approach, even a headphone jack or a wireless charging coil could settle it one way or the other.
Regardless of personal taste, however, the S20 is some €250/£200cheaper in Europe, and we can't pretend that's a difference that doesn't matter - flagships or not. Meanwhile, in the US, the Xperia will become available in December, by which time the new iPhones will be out, and the next-gen Samsung will be a couple of months away.
And that just about sums up the true competitors of the Xperia 5 II we can think of. Sure, a OnePlus 8 Pro would have been a sensible alternative, but with an 8T on the way, we'd hold off on that. Xiaomi's Mi 10 lineup is confusing as it is, but also due for an overhaul in mere days. Huawei's P40 Pro should normally be here, but it's got no Google backing. LG has no true global flagship to speak of, with the V60 being essentially US/Korea only and the brand trying to reinvent itself with niche products like the Velvet and the Wing. Not to mention that none of these is either small or light. The Motorola Razr 2020 is compact, sure, but it's priced generously like any other foldable, plus it can't hold a candle to the Sony camera system.
Verdict
In a landscape with a single obvious rival, the Xperia 5 II is still going to have a hard time. We're convinced it's got a very capable camera system, battery life that you wouldn't expect from such a pocketable handset, a lovely display, and an almost complete set of nice-to-haves.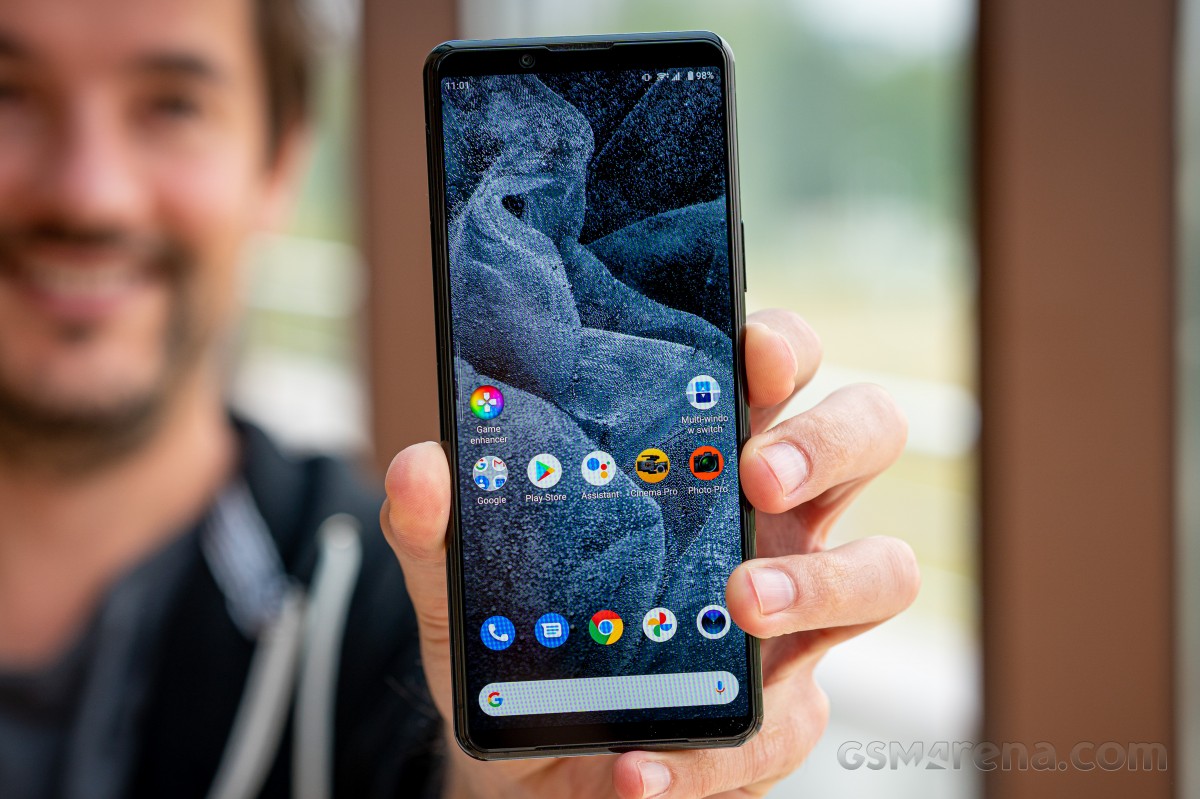 So there's no doubt in our minds that the Xperia 5 II is a superb phone with a lot going for it. But it also carries the Sony premium, that additional monetary burden that makes it hard to recommend despite its obvious merits. Still, true brand loyalists need not look any further, and certainly not back at the 1 II.
Pros
Slimline, compact body, actually light too.
Headphone jack, stereo speakers, IP68 rating, microSD card, even a status LED.
Smooth 120Hz display, simple software implementation.
Excellent battery life, 120Hz or otherwise, nice battery care features for whoever cares that much about their batteries.
Versatile camera system for stills and video, in good and low light alike.
Powerful proprietary software for photo and video capture, easy-to-use default app.
Cons
Most basic of retail bundles.
Display not as bright as key competitors.
Charging is slower than most, no wireless option either.
No 4K60 video recording in the native app, Cine Pro does require extra knowledge and more complex workflow to get to 4K60 and the advertised 4K120.
Selfie cam is decent, but outdated – it's low-res, lacks AF and 4K recording, has limited dynamic range in portrait mode.
Pricing

These are the best offers from our affiliate partners. We may get a commission from qualifying sales.

128GB 8GB RAM
$ 948.00
$ 948.00
256GB 8GB RAM
C$ 1,189.99
£ 795.15
Show all prices