Sony Xperia 5 II available for pre-order in the US with a free gaming bundle, but there's a catch
The Sony Xperia 5 II went on pre-order in Europe and it has now reached the US. There are no Sony-branded headphones in it for you, instead there's a gaming bundle available (which does include headphones).
Note that if you order now you will have to wait for well over a month before getting your phone as the release date is set for December 4. In Europe the first units will ship next week and that's not the only difference - in the US the phone is limited to 4G (while it is 5G-enabled in Europe and Japan).
You can find the Xperia 5 II at several online stores, the price is the same – $950. Let's start with Sony.com where you'll get vouchers for the HyperX Cloud II Gaming Headset (red), a 10,000 mAh power bank (with USB-C and wireless charging) and 21,600 Call of Duty: Mobile points (you'll need to visit this page to claim the points).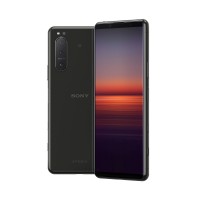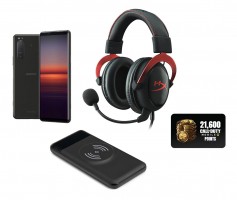 Sony Xperia 5 II • Gaming bundle including HyperX headset and 10,000 mAh power bank
You can also pick it up from Focus and Adorama with the same perks. It's also on B&H, though we don't see the headset or power bank, just the CoD points. Amazon has it as well, but with no mention of any pre-order perks.
That said, Sony will give you a free 3-month subscription to Tidal HiFi when you get your new phone, you can read more about that here. This deal (and the CoD points) is not tied to any particular store, unlike the headset and power bank.
Check out our written and our video reviews for an in-depth look into the phone's features.
Man i know and i am aware of that but even those companies inniovate. Look who came first with a 60W charger. Look which company presented first 120 and 125W chargers. Who came with with 64Mpix camera first??? It was Xiaomi Redm Note 8 pro ...
p
talking about xiaomi and realme with mass production? heard of economy of scale? and sony sspend for r&d while xiaomi and realme, not really... think of tech and software contribution of sony to android... while realme and xiaomi relies on others...
?
I think you're being overly literal. The point was that the Xperia 5 II does not support 5G in the U.S. (because it doesn't cover the bands used in the U.S.). Whatever the reason, the Xperia 5 II is basically obsolete for use in the U.S., b...
ADVERTISEMENTS