Sony has quietly announced the Xperia A4 smartphone for the Japanese carrier NTT Docomo. The new device sports a model number SO-04G, which fuels speculation that it may be the future global Xperia Z4 Compact. A former Xperia A2 SO-04F was launched for the world as Xperia Z3 Compact, so it's not entirely out of the question. Additionally, the carrier's site lists the Z4 and A4 models side by side, giving more credibility to the suspicion.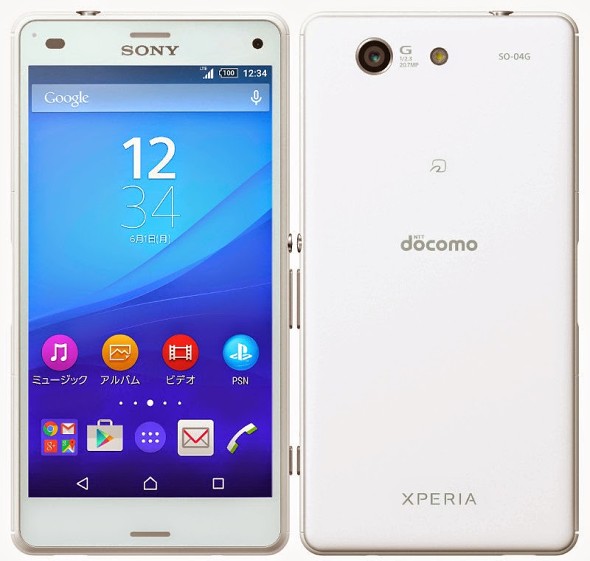 The Xperia A4 is built around the same 4.6-inch 720p Triluminous display as the Z3 Compact, and is largely identical to Sony's small-size flagship. It packs the same Snapdragon 801 chipset and that alone may lead us to believe that the A4 is nothing but a carrier-specific Z3 Compact, instead of a successor. After all, it's the chipset that sets apart the Xperia Z4 from the predecessor and if you deny the Compact that upgrade, it remains the same phone.
Other than that, the Xperia A4 comes with 2GB of RAM and 16GB of internal storage. The 20.7MP main camera, found on each and every Sony flagship since the Xperia Z1, is on board too. A notable difference from the global Xperia Z3 Compact is the OS version, with the Xperia A4 launching straight on Android 5.0, though admittedly the Z3 Compact has already received the update.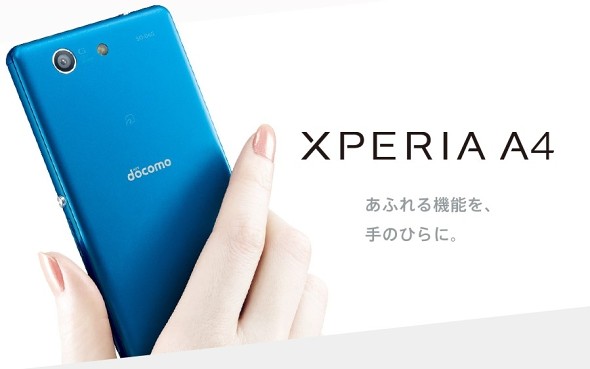 The pictures of the Xperia A4 on the carrier's site also suggest a matte plastic back, as opposed to the glass used on the Z3 Compact. The marginal difference in dimensions (128 x 66 x 9.1mm for the A4, versus 127.3 x 64.9 x 8.6 mm for the Z3 Compact) further supports that theory. Weight is the same 129g, and battery capacity has been kept at 2,600mAh as well.
The Sony Xperia A4 is available now for pre-order and will start shipping in mid-June. We'll wait and see if it develops into a Z3 Compact successor or remains simply a local version of it.
A
I plan to buy xperia a4 but idont no more about this smartphone so iwant know more about it or users review
M
I hope the Z4 will have the specs that have been rumored, ie, 4.7" 1020 HD display, octa-core processor, 3 gb ram and 16/32 gb storage. If it does, it will be a strong contender.
ADVERTISEMENTS