Final words
The Sony Xperia E dual offers quite the feature package for such a conservative price point. It's a very well built dual-SIM smartphone from a tier-one manufacturer that is powered by the really functional Android Ice Cream Sandwich.
ICS is no longer the best Android out there, but it gives you pretty much everything you may need for your daily routine. It has rich multimedia functionality that gets even better with Sony's home-baked image gallery and media players, while its customization options are still far better than any non-Android device out there.
Sony also included an office package, file browser, the Smart Connect feature and great social integration to make this an even more attractive offering.
The hardware strengths of the Xperia E dual begin with the dual-SIM functionality with dual-standby support and 3G networks compatibility on both cards. Then you have the sleek design with great grip, the 3 megapixel snapper to capture important moments, the microSD slot and more.
Despite the dated hardware, the Xperia E dual provides a smooth enough ride around the interface with almost no lag and decent app loading times. The 1GHz CPU upgrade has really helped bring the user experience from slightly irritating to acceptable and that is no small thing in this class.
The Xperia E dual is priced quite decently, too, at about €150. It squeezes the maximum out of its hardware to give you a solid smartphone experience. The handset delivers on every promise its specs sheet makes and even has a few nice surprises on top of that.
Not that long ago, dual-SIM smartphones were quite hard to come by, but as manufacturers turn their focus to developing smartphone markets things are starting to change quite rapidly. The past year saw every major smartphone manufacturer, except Apple release a smartphone with dual-SIM. The competition has gotten quite fierce out there.
Sony released the Xperia tipo dual last year - it runs on an 800MHz processor and has a 0.3-inch smaller screen size. If phones with a small footprint are your thing, then maybe you should check it out. It is cheaper than the E dual, but the performance difference is bigger than the 200 MHz CPU clock difference suggest.
Samsung has a couple of dual-SIM droids threatening the Xperia E dual. The equally-priced Galaxy Ace is supposed to be a direct rival to the compact Sony smartphone, but coming with a long outdated hardware and Android 2.3 Gingerbread, it can't really match its user experience.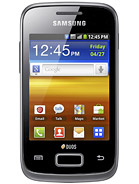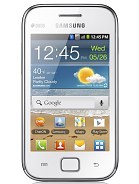 Samsung Galaxy Y Duos S6102 • Samsung Galaxy Ace Duos S6802
However, if your budget isn't too strict you might want to have a look at the Galaxy S Duos. This one is powered by the same hardware as the Xperia E dual, but has a bigger high-res screen as well as more RAM and storage capacity. The Galaxy S Duos also has a 5MP autofocus camera and a secondary front-facing snapper for vide-chats to justify its €50 price premium.
The Optimus L5 Dual is the best LG can offer in this class. It runs on less capable hardware (the same as Xperia tipo dual), but comes with a bigger 4-inch screen and a 5 megapixel camera. If those features are important for you, it's definitely worth checking it out.
If you are willing to look at the lesser known brands, Acer offers the Liquid Z110 (€100) and Liquid Gallant Duo (€200). The Liquid Z110 has similar specs to the Xperia E dual, but lets you save nearly a third of the price, while the more expensive Gallant Duo brings more processing power as well as much better screen (4.3-inch qHD), and camera.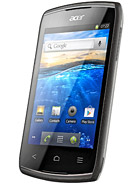 Acer Liquid Z110 • Acer Liquid Gallant Duo
Sony Xperia E dual is an excellent offering, striking good balance between functionality and affordability. The snappy performance came as a nice surprise to us and if it wasn't for the limited storage for installing apps we'd be recommending it in a heartbeat.
Yet, even as things stand now, the Xperia E is a very competitive package that will tick the right boxes for many and would provide a lot of bang for your buck. Whether or not it's the best for you depends greatly on your priorities, but it's certainly not a purchase you'll end up regretting.